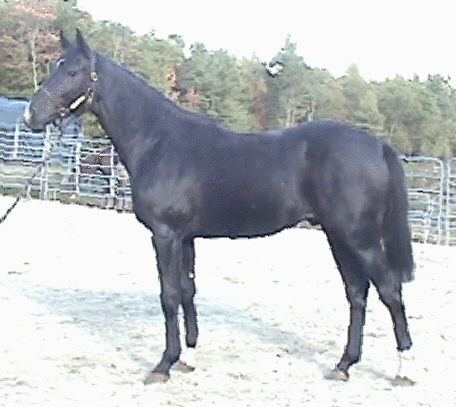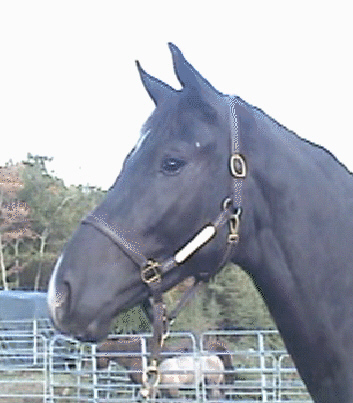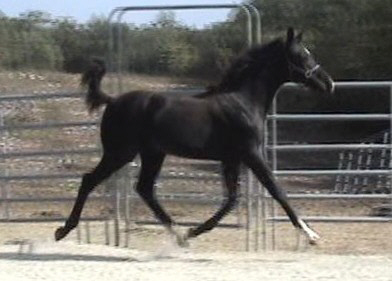 Aragorn playing in the snow 2-14-07....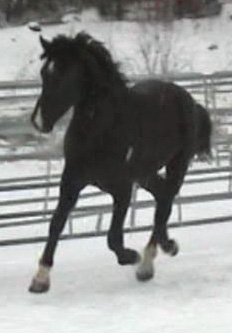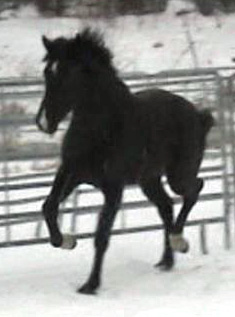 SOLD
Competing in the hunters under the name of Black Gold with Kristen Berian.
Aragorn MG (Prestige x Glenridge) Black colt born 2-28-05. Aragorn has fantastic gaits. A panther like walk using his whole body, big powerful canter and fancy trot with lots of knee and hock action. Very easy to work with. Clips, trailers, bathes very easy. This will be a fun one to take to the upper levels of dressage as he so much wants to please you. 2006 1st Place Broadfields Breed show. 2006 NEDA Yearling Colt Reserve Champion Year End Awards.