Dollyloma MG showing 1st time in TX 2-2017/ Bjell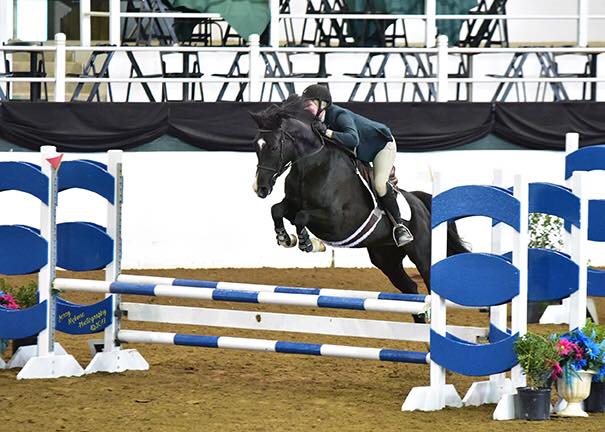 Dollyloma MG SOLD Congrats to Mical Duvall Samuelson (TX)
KWPN 1st Premium Filly

(Rascalino x Goodtimes)
2008 Black Filly Born March 9. This filly is sweet, curious, athletic with a good hind leg, lots of action, free shouler, good topline with good length of withers and built uphill. And she is black with 4 white socks and a blaze but color does not determine she is a top filly. Just icing on this cake. She is from the famous LOMA mother line and our own Keur Elite imported mare Miloma. This is only the 2nd filly she has had. The other one Uloma (Farrington) was 2007 #1 Keur Elite mare KWPN-NA in the nation. "Dolly's" sire Rascalino is an approved Hanoverian.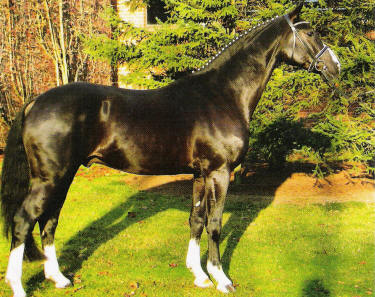 Sire Rascalino (Rotspon x Velten Third x World Cup III)
Stallion Performance Test 2004, Adelheidsdorf
Overall score 149.29 / 1st of 31
Dressage score 153.37 / 1st
Jumping score 103.56 / 8th
In 2007, Rascalino placed 4th in the World Young Horse Championships in Verden, the highest placed stallion in that division. All of this while maintaining a full breeding schedule and siring foals with excellent character, conformation and gaits. Rascalino is a beautiful, elegant animal with the best gaits and exceptional freedom of the shoulders.