Dorette MG @ USEF/Markel Young Horse Clinic with rider Mike Robbins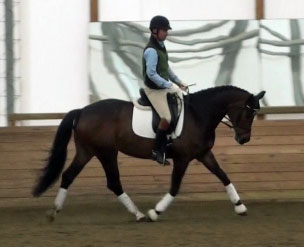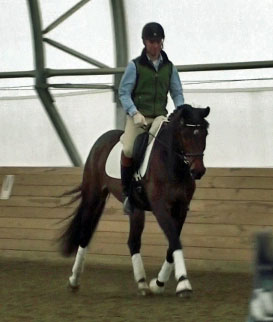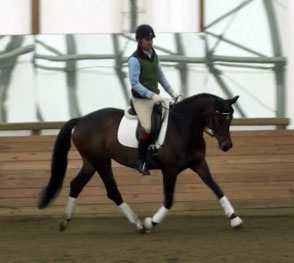 Dorette MG at the Devon Breed Show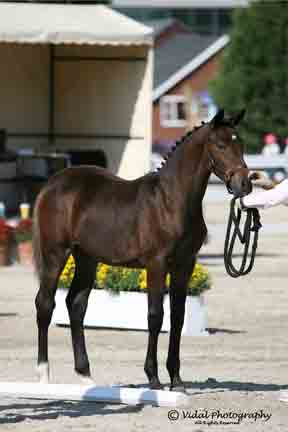 2 weeks old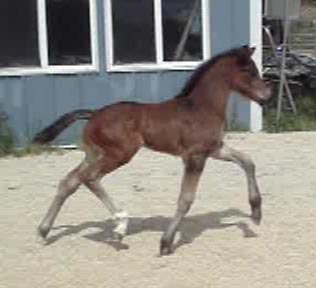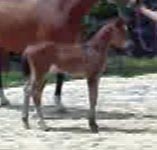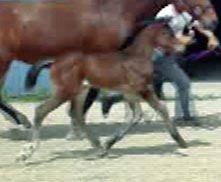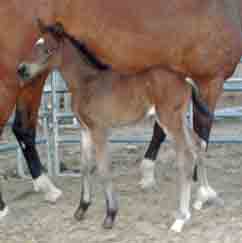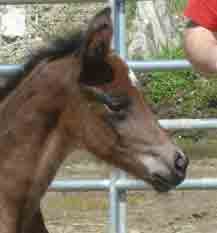 one day old
SOLD Congrats to Sue Wildman (MA)

Now in training at Rosebrook farm (MA)
2008 #4 USDF National Horse of the Year
2008 #2 USDF KWPN Filly Horse of the Year
Scored 8's on her conformation!
Dorette MG
Bay, star, 2 hind socks
Arrived early, but she was ready. Born May 10, 2008 Dorette (Dory) is sweet and a great Mother's day surprise. She has her sire Schroeder (Sandro Hit x Escudo I) head, strong hind end and loves to canter. Super mover.
Download 5-24-08 video or Dorette MG
Aug 2008 Video