Finley MG 3-10-11 8 months old, what a boy!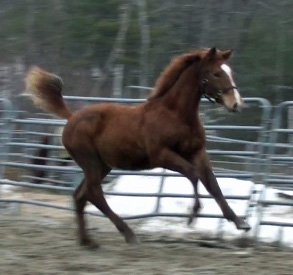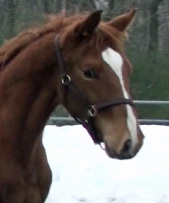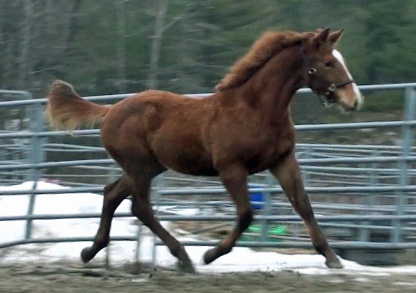 Finley MG 10/26/10 almost 4 months old....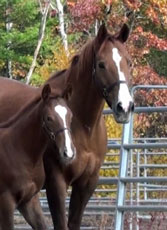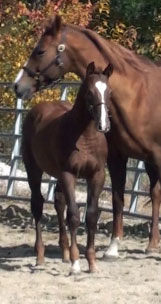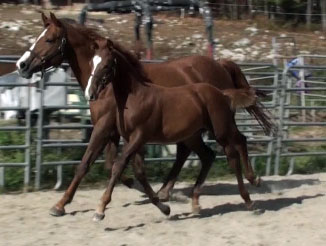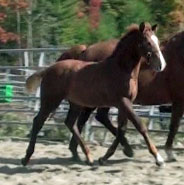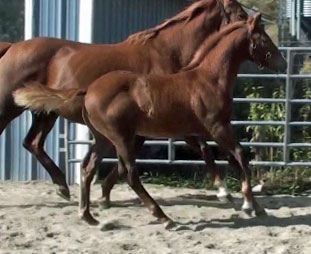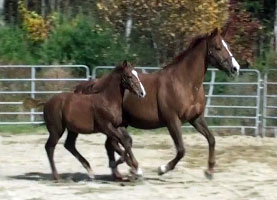 Finley MG at 5 weeks old at the Foal Expo August 8, 2010.
Photos by Carole MacDonald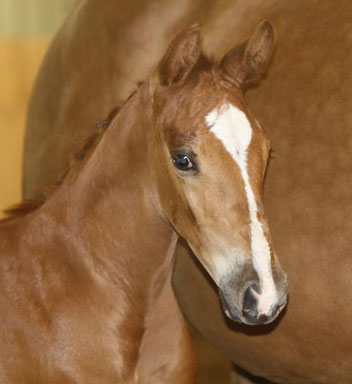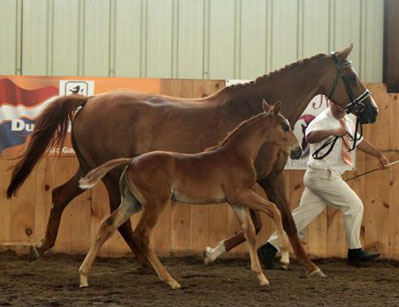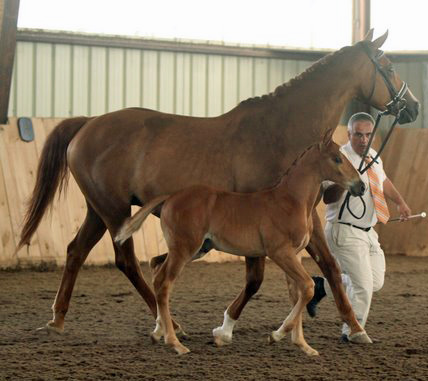 Finley MG video at the Foal Expo August 8, 2010 at 5 weeks old

Finley MG at 1 month old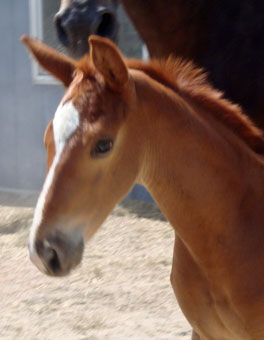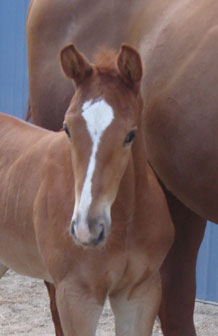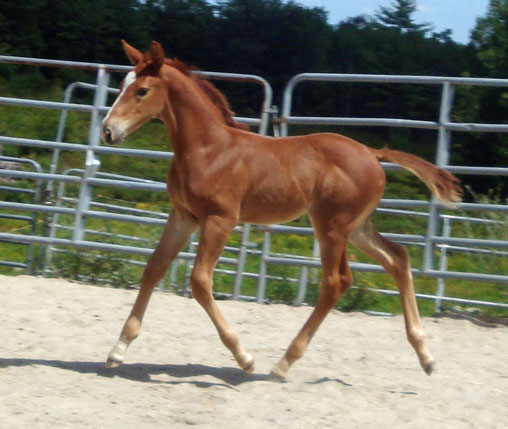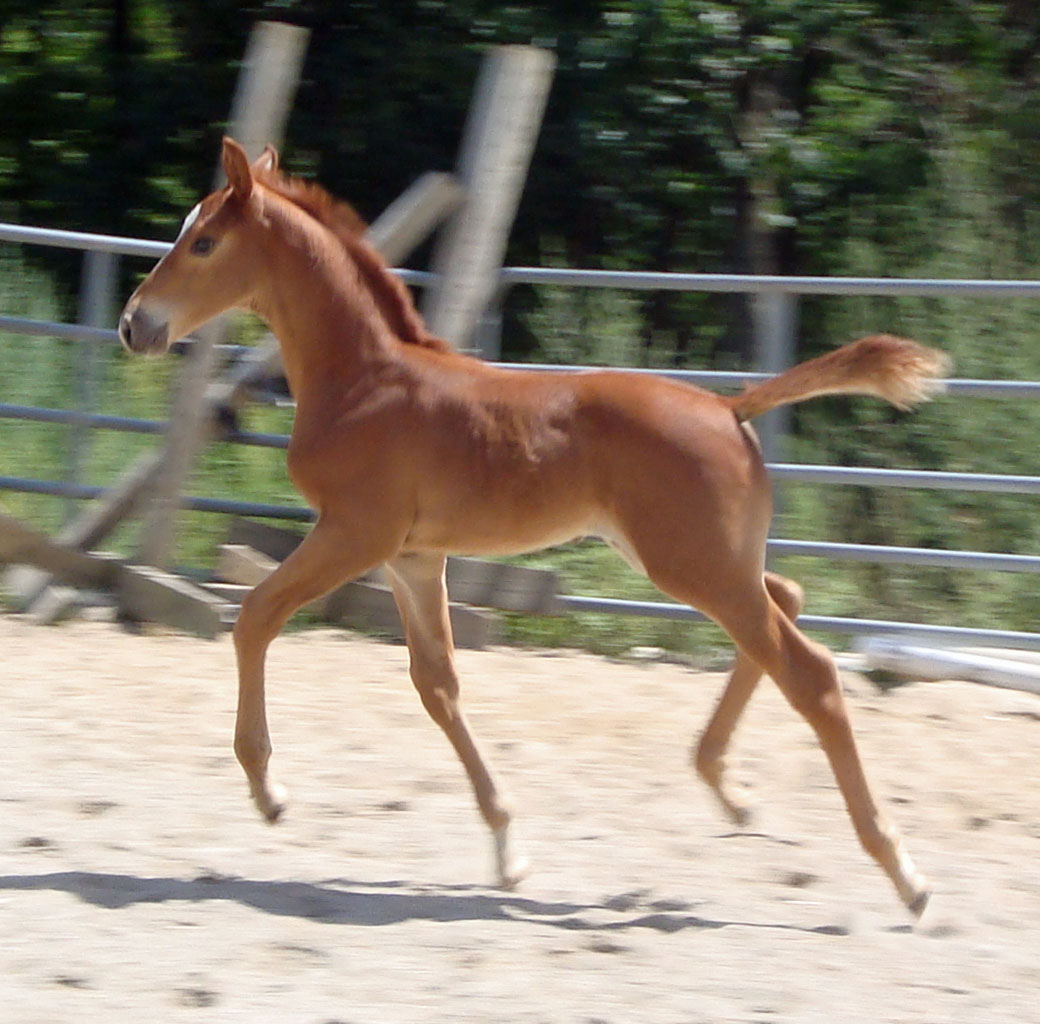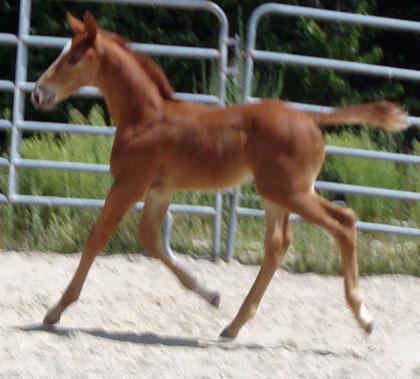 SOLD Congrats to Peggy Halpin (VT)
Finley MG (Navarone x Burggraaf)
2010 Gelding born July 1, 2010.
Finley MG is a powerful colt with good gaits. He is bred to jump but has super movement for dressage too. His sire Navarone by Olympic Jus de Pomme is the only approved KWPN son of the 2 time Gold Medal Olympic winner in Atlanta. Navarone competed to Grand Prix dressage and his oldest offspring are winning international at Jumping and eventing. Navarone has jumped to 4'3" with many wins. He is quick and handy and loves to jump! He is producing all around sport horses with fantastic characters that are personable and love to work! The breeders, amateurs and professionals LOVE the Navarone offspring as they are so easy, pretty types, nice movers, powerful hind ends and quick and handy in jumping.
Finley MG's dam is the the beautiful imported STAR mare Marja, owned and Leased from Kearsarge Meadows, Kimberly Brown Edelman. She is a very sweet mare and very nice to work with. She has a wonderful big eye who you can see has passed on to Finley MG! Her son Venderboy is competing in the young jumpers in Austria and her son Big Ben is under saddle and showing the fantastic potential! Marja's motherline is strong going back to the preferent mare Lollipop. This line produced the approved KWPN stallion Solied, the international jumper Cha Cha Cha with rider Hester Klompmaker and the national jumper Macho.
Also in the dam line you find 3 famous preferent sire Pericles, Amor and Doruto! All famous for producing jumping AND dressage Grand Prix offspring.
Marja's sire Burggraaf is a product of the successful Holsteiner formula Landgraf I x Cor de la Bryère. Burggraaf himself has produced many top international jumpers and dressage horses too! In this pedigree you find the top breeding stallion Landgraf I produced over 50 approved stallions and over 70 state premium mares just in Germany and heads the German yearbook with the total winnings of his progeny of over 6 million.

Burggraaf was an international showjumper with Roelof Bril; they cleared the high level of 2.10 meters during the puissance of Indoor Brabant in 1991 and in 1993 they were reserve champion of the 1.40 meter class for KWPN stallions.