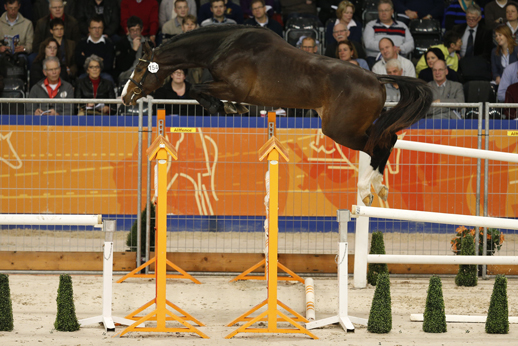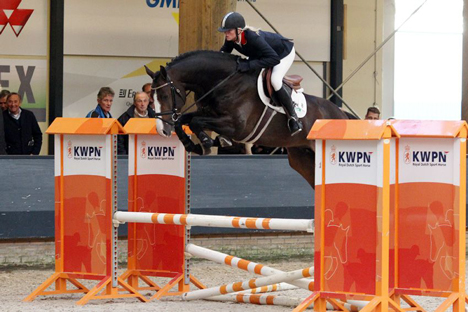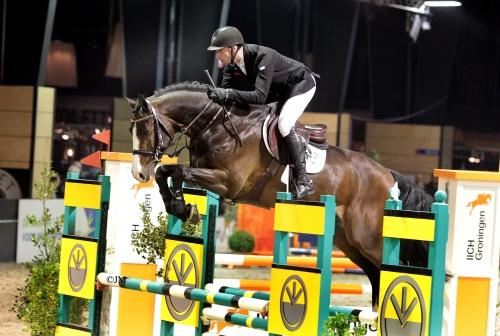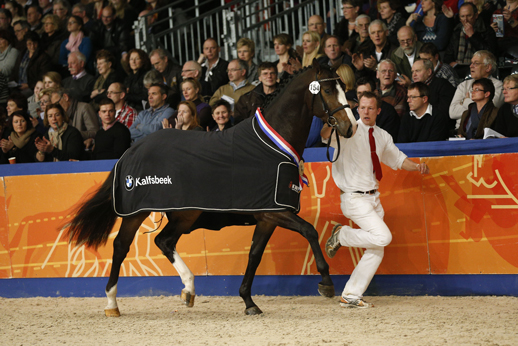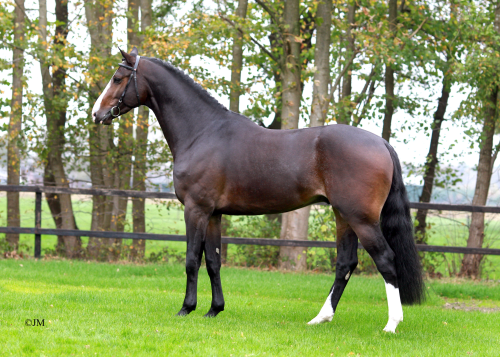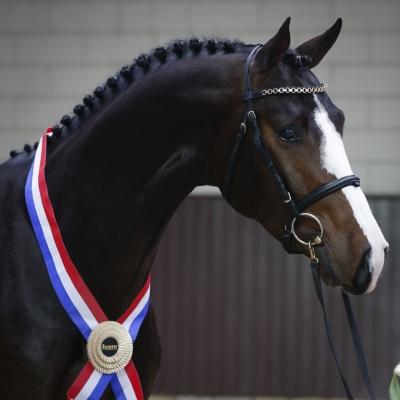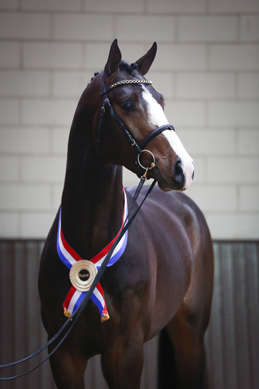 Freeman is very well-bred with Emilion-son VDL Emmerton as his sire. Emmerton comes from the world-famous Sina damline, which produced numerous Grand Prix show jumpers. Maternal grand sire is the two time Olympic stallion Chin Chin. The 'Preferent' sire Ahorn is the great-grandsire of the promising Freeman.

Freeman's dam is the 'Keur' mare Be Helena VDL who, as a 3-year old, placed 4th at the National Mare Show scoring 80 points for her IBOP. Her full sister is the Dutch Free Jumping Champion Welena VDL - the mother of the Grand Prix showjumper Celena VDL. Freeman's granddam is the famous Ahorn-daughter Helena - European Champion in 1992. Helena carries the predicates 'Keur, Preferent and Prestatie' from her children Southwind VDL (Grand Prix showjumper) and of the international jumpers Pan Am VDL and Onatello VDL. Great grandmother is the 'Preferent and Prestatie' mare Azemieka, who is known as one of the best Dutch broodmares ever. Among her offspring are the international jumping and approved stallions Everest, Glennridge and Arkansas as well as the international jumpers Lely, North Gammon and Jezetro.

As a three year old Freeman was Champion of the KWPN Stallion Show in 2013. He impressed with his beautiful confirmation, great pedigree and his jumping skills. In the stallion competition Freeman met all expectations. He received special notes for a great canter, jumping with scope, a good take-off and use of his body. With Jur Vrieling he won the KWPN Stallion Competitions in Roosendaal receiving a 9 for jumping and a 9 for rideability specifically in the second round. Winning also in Zuidbroek he received a 9 for jumping. In Ermelo, Freeman earned 8.5 for both rounds placing 5th. Freeman's average, therefore, clearly put him as the overall Champion for this series for the stallions. As a 5-year old Freeman again wowed with clear rounds throughout the KWPN Stallion Competition.
The combination of the Sina and Azemieka line in his pedigree, together with his handsome exterior, his gaits and his convincing way of jumping gives Freeman great promise for the future.
From his first crop of foals, Freeman immediately produced several champions: Kasander was Champion of Friesland, Kaprisha L was Champion of Groningen and finished 7th in the final of the Dutch Foal Championships. In the championship of Friesland, Kennanminka finished 3rd.

Expected breeding value: 151.

Freeman: a dignified Champion.