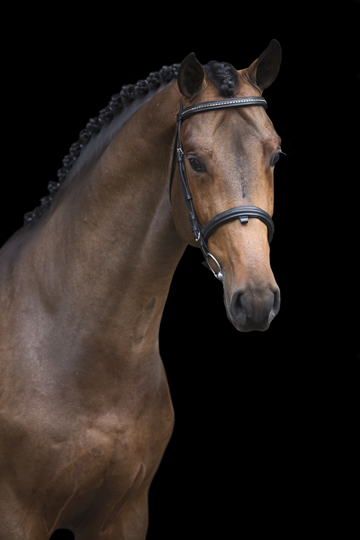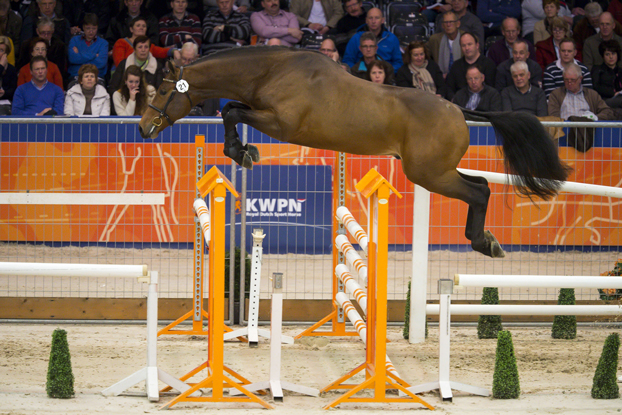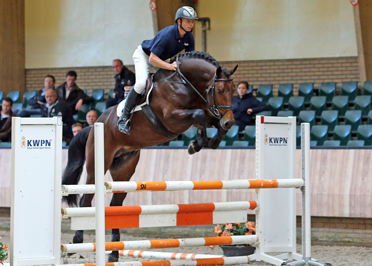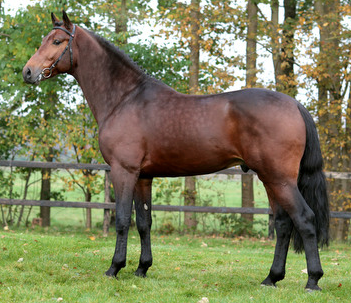 Glenfiddich is the only approved son of sprint gun Bacardi VDL. This Corland x Kannan son ridden by Jos Lansink won the silver medal at the World Championships for 7-year old jumpers in Lanaken in 2013 and impressed by his clear rounds and huge jumping. Further in the sire line we see Corrado I, Nimmerdor, and Jalisco B. They make this exceptional lineage complete, they jumped all three at the highest level and are inheritors of the highest level. They brought among other things Corradina, Heartbreaker and Quidam de Revel.

Glenfiddich is descended from one of the best French parent lines. From this line is among others the Olympic stallion Papillon Rouge. He is the full brother of the performance mare Olivia Rouge, the grandmother of Glenfiddich. His mother Tolivia elite's performance and preference. Besides Glenfiddich she is mother of the 1.35m jumper The Blue VDL and grandmother of the 1.35m jumper Dior VDL. Nolivia grandmother's choice and preference, they brought the 1.45m jumper Volivia VDL. Further famous horses from this family are Bleu Blanc Rouge, Saphir Rouge, Quartz Rouge etc.

Glenfiddich is a well developed stallion with unlimited power, very good jumping technique and a lot of scope. He canters with a lot of space. He made a good performance test and got a total score of 79 points in which he scored an 8½ for his scope. For canter, rideability and attitude and his talent as a jumper he got an 8. Glenfiddich is a jumping horse with a great future.

The first foals of Glenfiddich are appealing and well-developed foals. His foals have a strong top line and have a powerful gallop with plenty of space, flexibility and balance.
Expectation: 159.

Glenfiddich, the only son Bacardi, unlimited power.