7-23-16 UMASS Breed Show, first show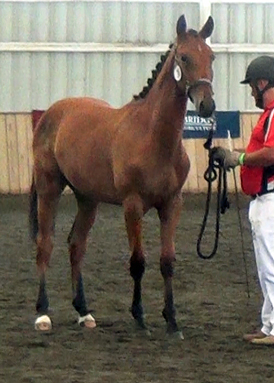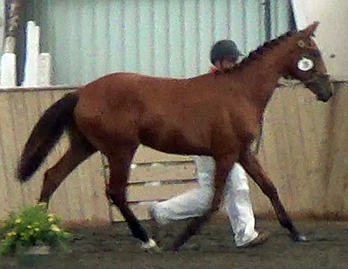 10-29-15 at 3.5 months old...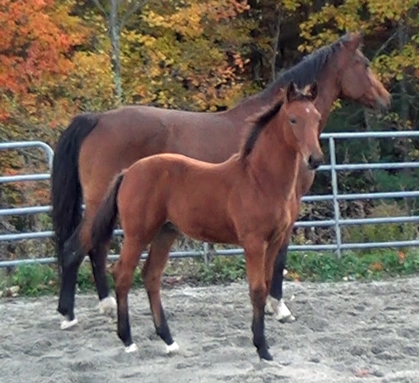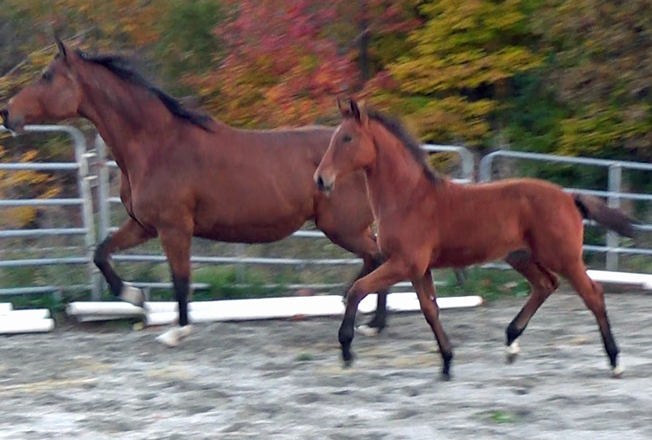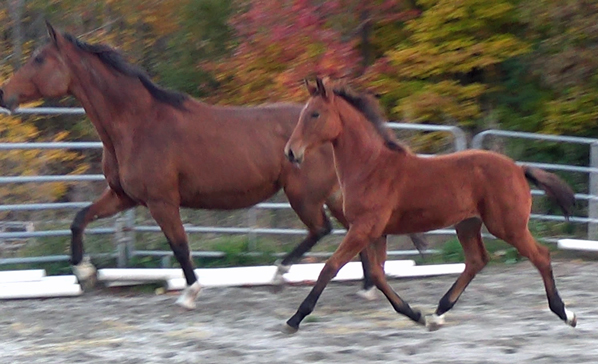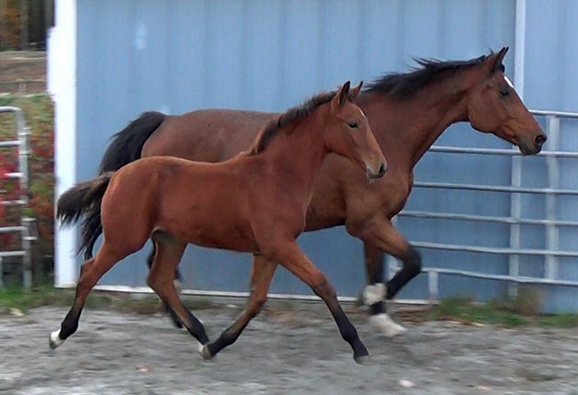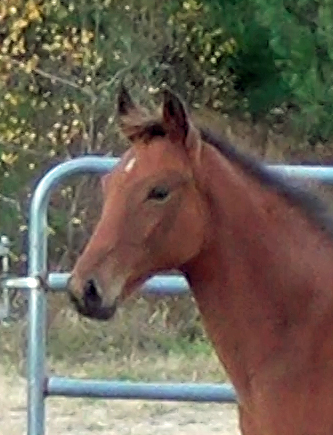 Karrington MG (Farrington x Silvano N x Flemmingh) bay colt born July 14, 2014.
This special colt is by the stallion Farrington who we had to put down in 2013 and miss dearly. He is very special to us in his type, movement and memories and this is already seen in this foal. Very independent but yet follows you around. Super sweet and just as we like them. We are keeping this one and developing him for the sport levels. We will see how he does as a stallion prospect, but for sure a top sporthorse.