Majestic Gaits Needs You!
Majestic Gaits is a Dutch Warmblood Stallion Station and Internationally recognized breeder of Top Five KWPN-NA (Dutch Warmblood Registry) offspring with International bloodlines in both Jumping and Dressage. We are a KWPN-NA Silver level breeder. In 2012 we received the USEF #1 Dressage Sporthorse Breeder and Owner of the Year awards nationally. We also had all KWPN-NA first premium and 2 more #1 Jumpers in the nation. We are an agent for the famous VDL Stud in Holland and carry over 50 stallions via frozen semen from VDL Stud and a few other select stallions in Holland and Germany. Our goals is to breed international and Olympic quality offspring with characters for amateurs and professionals. We strive for easy horses with beautiful functional gaits, good health, feet and character. Our stallions are approved in many registries including the KWPN (Dutch), Oldenburg (ISR & GOV), Hanoverian, Holsteiner, BWP, RPSI, sBs Belgian, Canadian, Swedish and Westfalen. We strive to help our breeders select the right stallion for their mare and for what their goals may be. Our stallions are popular with the dressage, jumping and combined training riders and trainers.
We have an email news that reaches over 7000 breeders, riders, trainers, owners and judges. We also are very active on Facebook and maxed out with 5000 friends with our followers growing even larger. We announce new foals for our customers and provide free advertising to help them sell their offspring. We want our customers to succeed and share in our success.
But, breeding requires a lot of support from sponsors. We go to shows, inspections and clinics as much as possible. This takes a lot of work and money. We don't have boarders or train outside horses as regular income. We survive only on our breeding sales, horse sales and especially need our sponsors.

We also volunteer ourselves. Kathy is a volunteer at many shows and clinics, along with serving as the New England Dressage Association (NEDA) Sporthorse Director, committee member of USDF Sporthorse Association, committee member USEF Breeders Committee and Chair of the KWPN-NA (Dutch Warmblood) Stallion Committee.
We support, educate and promote our American breeders and offer advise for their breeding programs.
We are grateful to get any donations small or large. While cash is alway welcome, we can also market products or your service through our website, email news, facebook or wherever we go. We can help you figure out a sponsorship that fits you the best.
Majestic Gaits is owned and run by Kathy Hickerson and her family. We have been in business since 1984.
Thanks to our current sponsors....
Thanks to our Sponsors. We can't survive without them.
Please Support Them...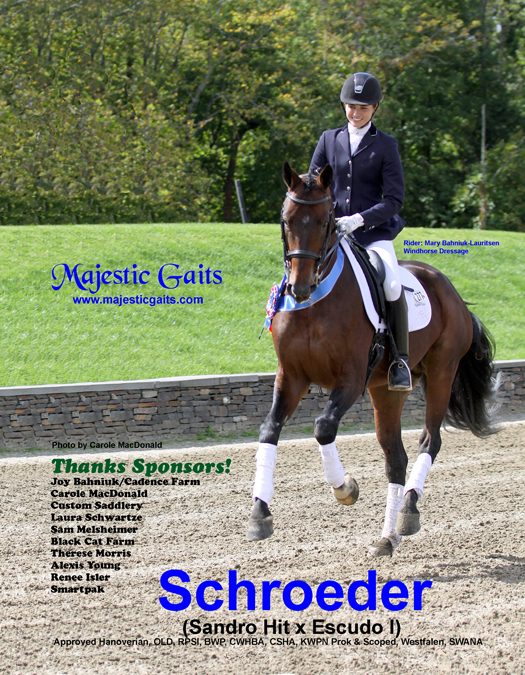 Thanks to our Sponsors on making the National Championships a reality for us. Schroeder & Mary were 3rd place!
Joy Bahniuk/Cadence Farm
Carole MacDonald Photography
Custom Saddlery
Laura Schwartze
Sam Melsheimer
Blue Seal Feeds
Melissa Brazil
Black Cat Farm
Therese Morris
Alexis Young
Renee Miller
Smartpak


Photo by Alicia Frese-Klenk
Thanks to our supporters:
Ten Broeck Farm
Broadfields 121
Grandeur Farm
Therese Morris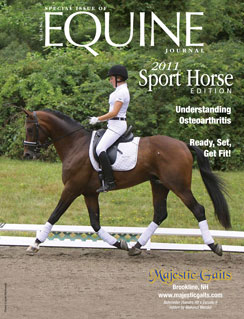 We were featured in 2011 in the Equine Journal
<click on the picture for the article>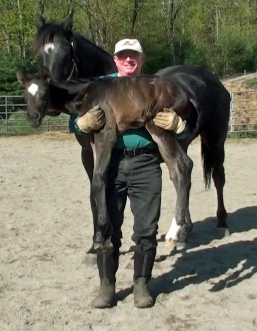 Rick Hickerson likes to pick up the foals every day until they are too big along with regular handling and imprinting.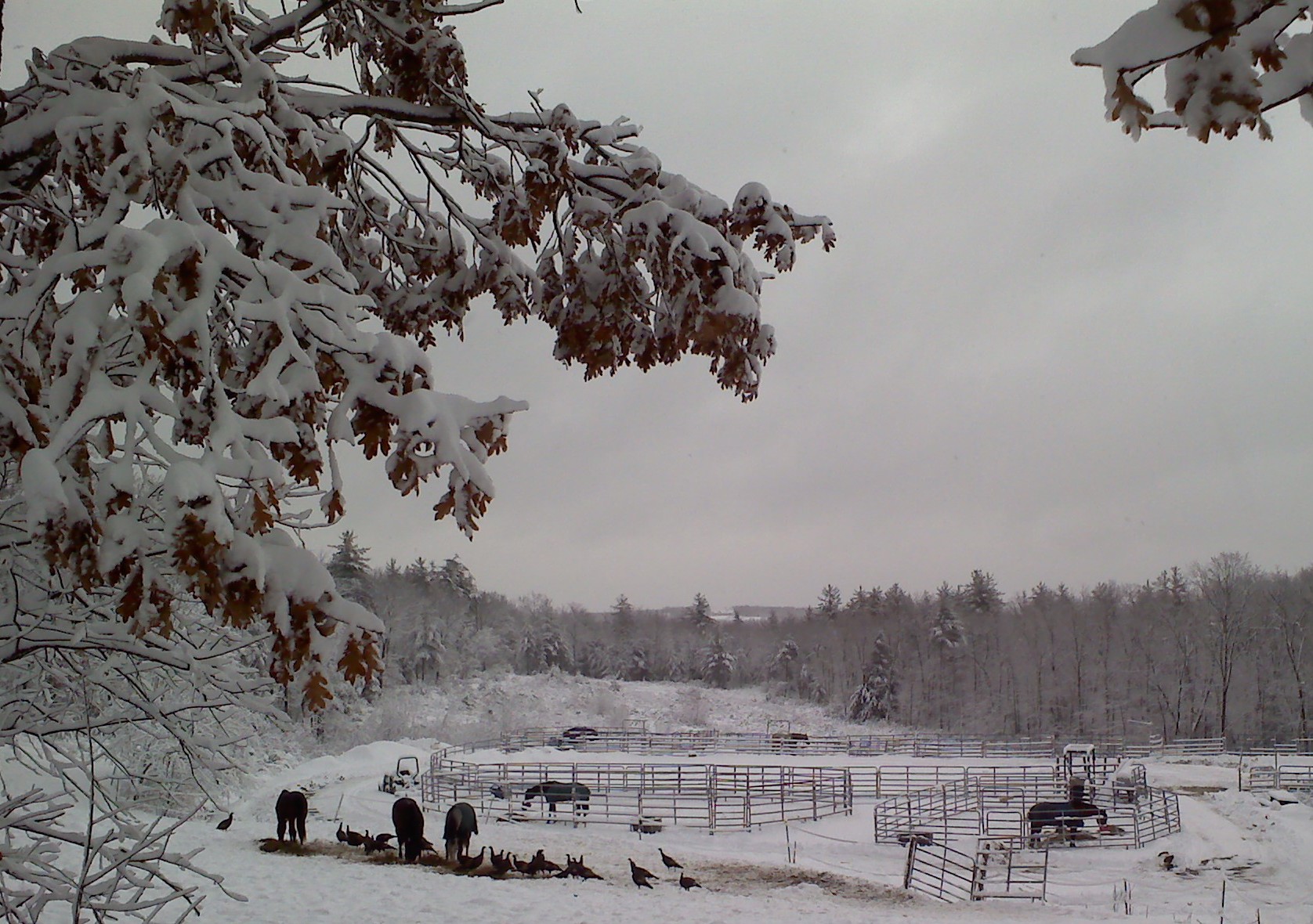 Winter on the Farm