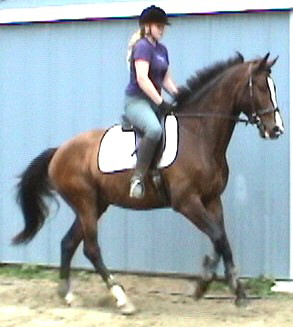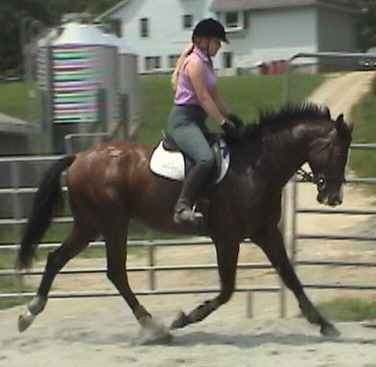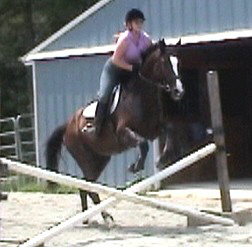 Travel Boy's first course on a very hot and humid day. He did great. Never a stop in him! He loves to jump!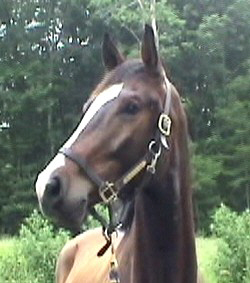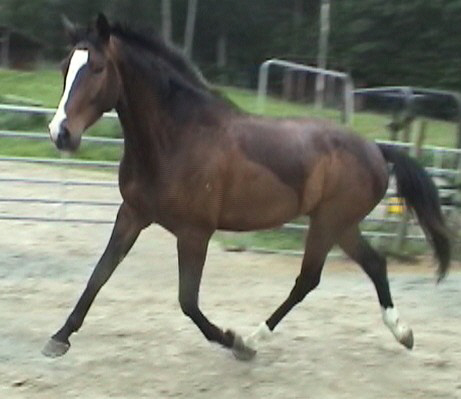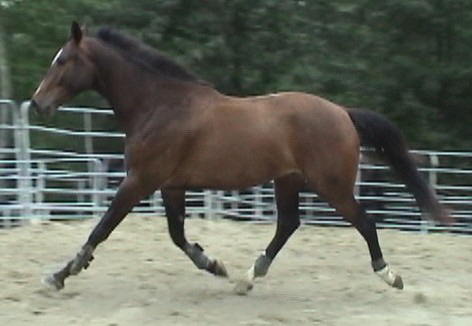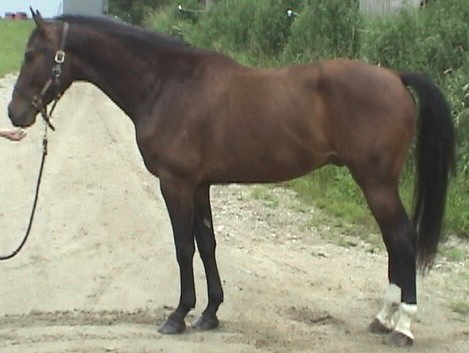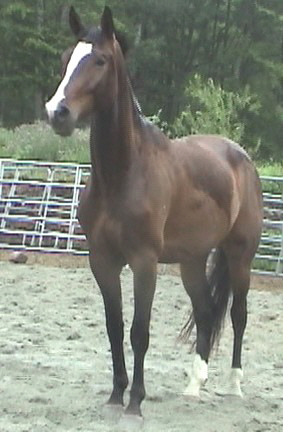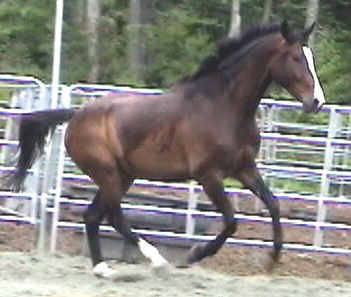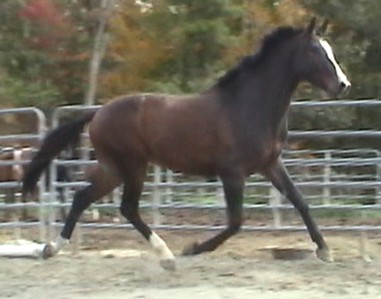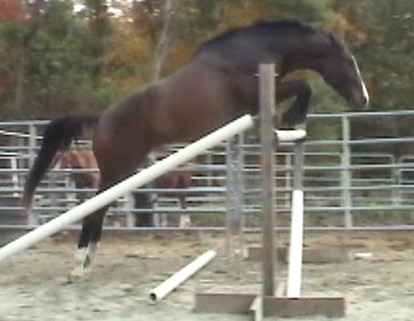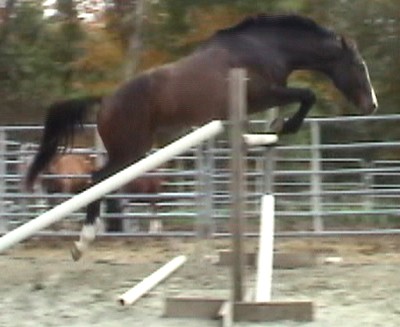 May 2005 Kamel showing Travel Boy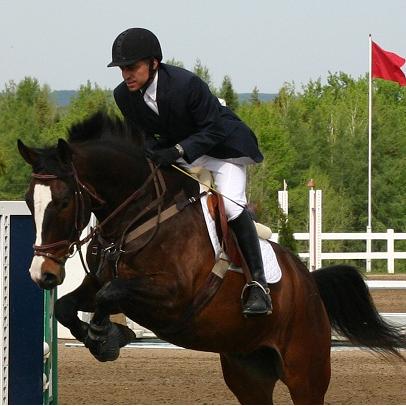 SOLD Congrats to Kamel Mikhael (Ontario Canada)
Travel Boy: Imported Dark Bay Gelding(Goodtimes x Coriander x Beltrum x Octaaf). Born April 19, 2000. Blaze with 2 hind socks. Motherline is filled with ster, keur and preferent and prestatie predicates. This is a super performance horse. Good temperament, excellent fancy gaits and Flashy!. He has powerful gaits with good suspension and will sit for future piaffe and passage. He also has the scope, technique and power to go Grand Prix jumping too. Already measuring 16-2, will probably finish around 16-3.
Travel Boy was accepted by the ISR for the Stallion Pretest in 2002. Everyone raved at the Hilltop inspection on his movement and jumping ability. We gelded him as we felt he should be in the performance ring.
We had Travel Boy down at Equine Affaire. He is super easy to clip, trailer and loves to be worked with. He enjoyed being on display and is quite the ham for attention. This is a very special horse with a fun personality. He loves to play and he loves to work.
Travel Boy is now going very well under sadlle with 3 balanced gaits. He is starting the medium trots. He just did his first course of cross rails under saddle. Not a stop in him, he loves to jump. He has comfortable gaits and learns very fast. He gives the rider a good feel through the back over the jumps. If your looking for a truly naturally talented horse, Travel Boy is your horse! He is starting his flying changes. Ready to start showing either the baby green jumpers or training level dressage. This one will take you up through the levels!