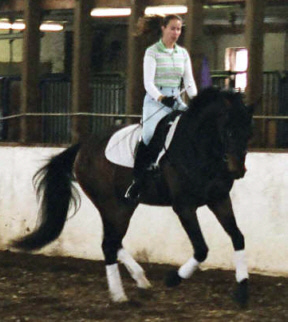 In training with Susan 8-30-06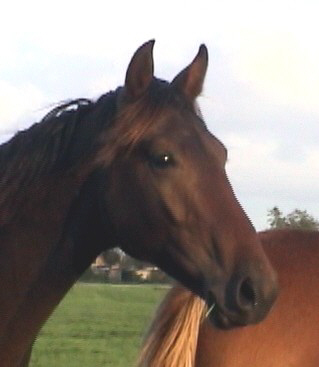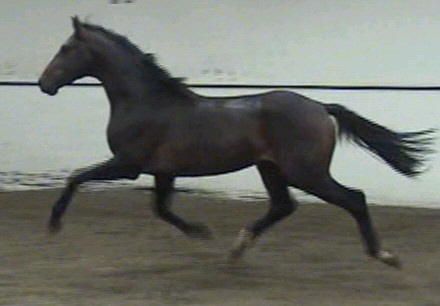 Welmingh as a 2 year old.

---

Sadaula, the dam of Welmingh from the famous Daula mareline.

Welmingh as a 2 year old being evaluated for the 1st round.
Welmingh: 2003 Colt ( Flemmingh KEUR x Olympic Cocktail x Michelangelo x Eclatant x Wachtmeeser) The Olympic Cocktail mare is out of the famous Daula mare line. This colts dam Sadaula by Olympic Cocktail out of the famous daula mare line in Holland was selected as a premium foal and sold at the prestigious Mid Beemster foal auction for 24,000 guilders. The Daula line has 6 mares in the top 300 mares of Holland. It produces! Flemmingh is a very popular and successful breeding sire in Holland and also in America as well as all around the world. He produces good characters who love to work. This big moving flashy bay colt with nice white socks moved with a lot of power, elevation, with big free moving gaits.
Located in Holland. Super flashy dressage horse!
SOLD Congrats to Susan Wachowich (Alberta Canada)