10-29-09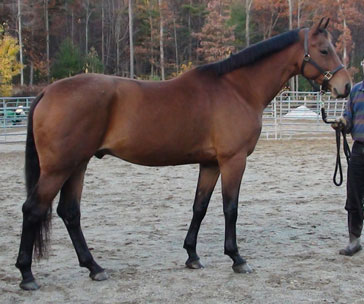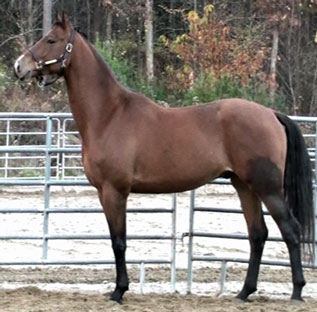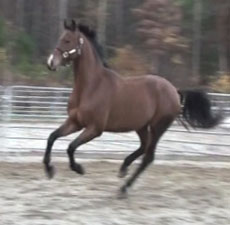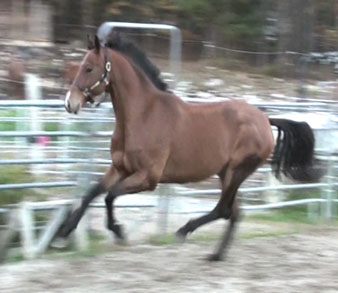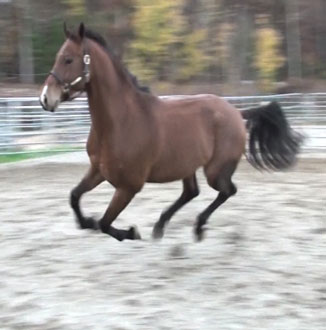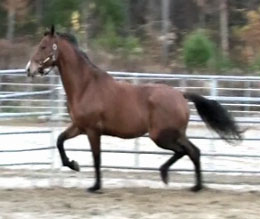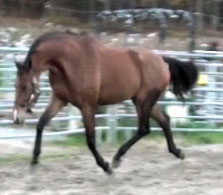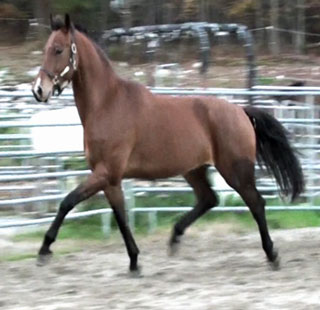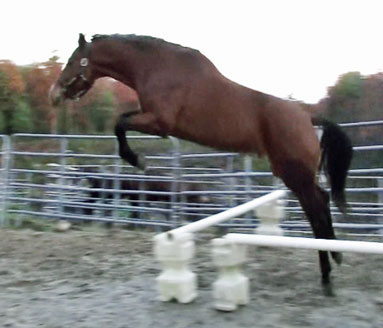 NEDA Fall Show 1st Level 2009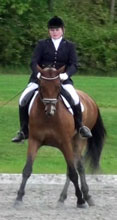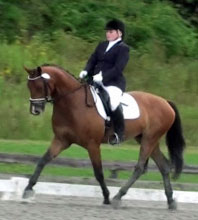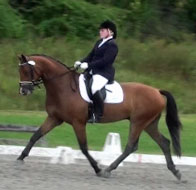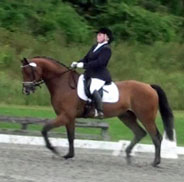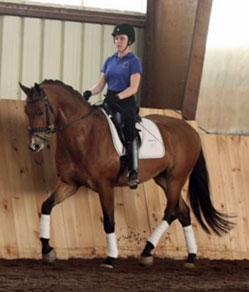 Photo by Carole Macdonald
Photos at Frenk Jespers Clinic April 24, 2009 Photos by Rick Jespers below: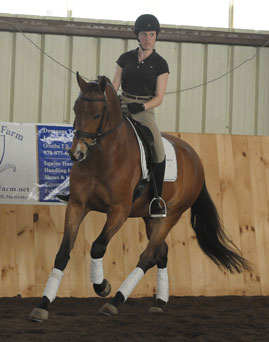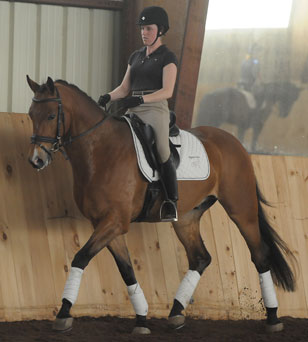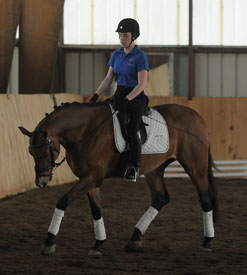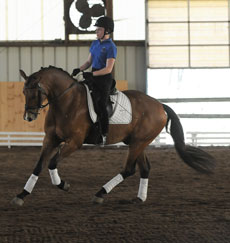 Pictures of Zem at NEDA Fall Show Sept 2008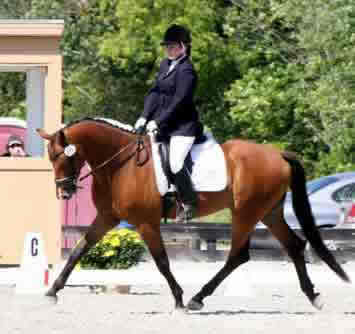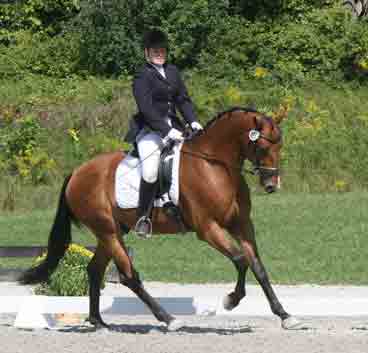 Fall Show 2009 Photo by Carole MacDonald
SOLD Congrats to Marina Pariss Woodhead (MI)
ZEM (Krack C x Goodtimes) Imported KWPN Gelding Born 4-22-2004. This is an international quality horse with fabulous gaits and character. He is confirmed 1st level and schooling 2nd. He is easy to show and for anyone to ride, yet fabulous gaits for a trainer too. Easy to trailer, clip, bath, etc. Just a pleasure to work with and will win for you at shows! Zem has top bloodlines too! His sire Krack C is a Grand Prix stallion who was ridden and competed by Anky van Grunsven in Holland. Zem comes from a super mareline that also produced the approved stallions Indurain, Nobility, Opan, Troy, Apple Jack (OLD), Valentino (AES), Presztizs (Hung), Respect (NRPS) Wiener Melange (EASP) and Nintendo (NRPS) Clean xrays and good health. Top potential for the FEI dressage levels.

Zem 10-29-09 free movement and free jumping

NEDA Fall Festival 2nd Place 65% @ 1st Level

Centerline Saugerties Dressage Show 2009 News: Zem received 2nd place and 8's on his gaits. He was such a good boy at another big show!
GMHA 2009 Show News. 70% 2nd place at his 2nd show ever and first tiime at 1st level dressage. Received 8's on his gaits and 9 on his 15 meter circle! WOW!
NEDA 2008 FALL SHOW NEWS We had hoped to just get this 4 year old gelding out to his first show and see how he is and get him used to going to the show grounds and let people see him. He was fabulous with all the hoopla at the NEDA Fall Show and CDI. Not only did he behave so easy, but he went in to his first dressage test ever at such a big show and won his Training Level Test 3 class with a 70%. He received an 8 on his gaits, his canter depart, free walk and medium walk. The judge commented that he was a super nice prospect and will be very nice and can score even higher.
Zem warming up with stretching at Frenk Jespers Clinic April 24 2009

Zem Walk/Trot at Frenk Jespers Clinic April 24, 2009

Zem Canter work with Frenk Jespers

Watch Zem's first show below at NEDA Saugertes 70% 1st Place!