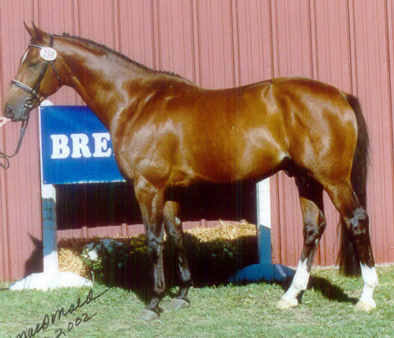 Navarone jumping in Holland at 6 years old with Wout van der Shans with many wins at the 1.40 level.


Navarone competing Grand Prix at Centerline Hits at Saugerties August 2009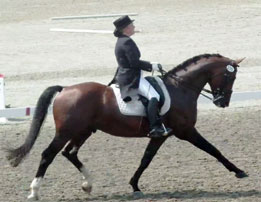 Navarone at the Frenk Jespers Clinic 2009, Photos by Carole MacDonald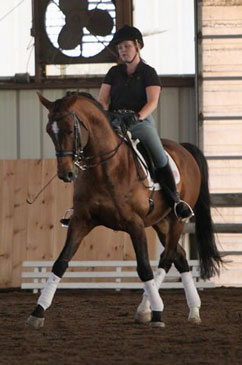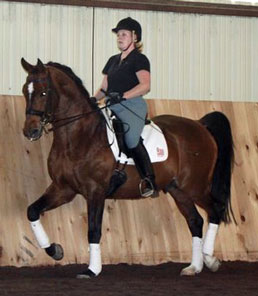 Navarone at Pineland Stallion Show 2009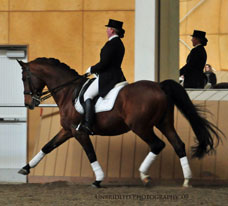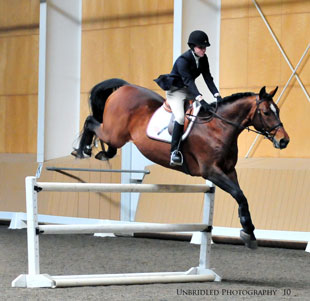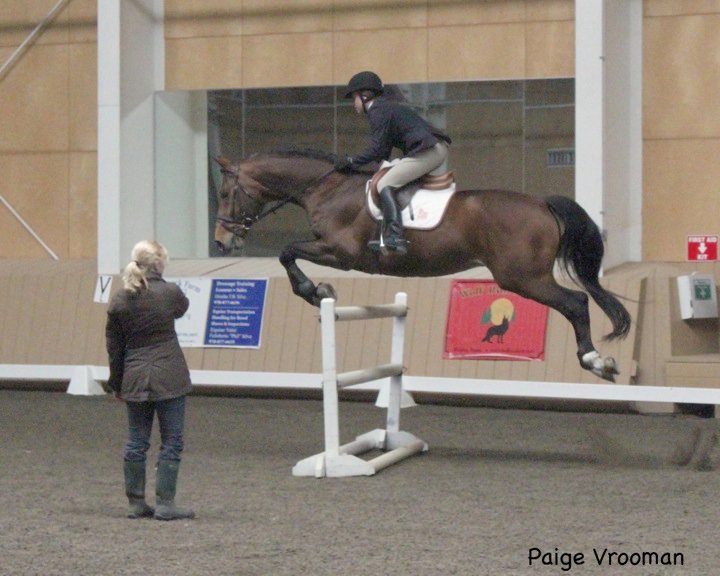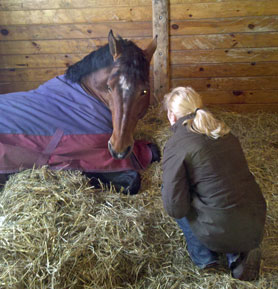 16-2 Hand Bay Imported KWPN Dutch Warmblood Stallion
Approved: KWPN, OLD GOV, ISR Oldenburg/NA, BWP, RPSI, SWANA for Swedish mares, Canadian Warmblood and Canadian Sporthorse, Westfalen for Westfalen and Rhineland mares. Registration # 95.5893

Fresh semen $1750 LFG, EVA Negative, $350 booking fee included. $350 collection (includes disposable shipping box) + fedex shipping (approx $25-$50). First collection included in the stud fee. Discounts for return Majestic Gaits clients, early booking and quality mares

Breeding Contract MS Word
Breeding Contract PDF
Breeding Contract Fillable PDF
2009 Champion at the ISR Oldenburg/NA Licensing at Hilltop Farm.
Son's Thunder III winning international Jumping
Son Touchable winning internationally Eventing
Navarone jumped to 1.4m before going to Grand Prix Dressage but he easy could of done the jumping. We just had a dressage rider at the time.
Produces the best character and trainability.
Breed to Navarone for Versatility, Trainability, Jumping, Dressage and Beautiful foals that will excel in sport. Navarone has jumped successfully to 1.40m level but showed us his love for dressage and competed to Grand Prix dressage with Rider Colleen O'Connor-Dzik! Navarone produces power behind, nice length of neck, pretty offspring and the best character/personality you can find. The Navarone offspring love people and love to work. It is not only fun to take Navarone to the shows, but also for his offspring. He is stamping his foals with the best character you can find! Producing KWPN 1st Premium and Top Five Offspring. The amateur and the professionals love his offspring. Fantastic trainability and well balanced young.
Navarone produces athletes! He has produced international Grand Prix jumping and Eventing champions (example: Thunder III, Touchable, Navarre). They also excel in dressage like himself. Navarone's offspring have his correct conformation, gorgeous head, powerful gaits along with a temperament and willingness to match. This is an athletic beautiful stallion! He is a favorite in the barn and shows. He loves people. His trainability is just so easy anyone could ride him. With his althetic abilities and trainability, he is a winner in any sport!
Sports Results & Activities
In Holland:
2001-2002 1.2 M Hengelo 10th, no time faults. Weert 6th, 4 faults, fastest 4 fault round. Zuidbroek 1st. Goes 8 faults, fastest 8 fault round. Den Bosch 8 faults, 8th total ranking.
2000 - 2001: 1.4M Hengelo 10th 4 faults, fastest 4 fault round. Giesbeek 2nd. Weert 12 faults. Zuidbroek 1st. Goes 8 faults. Final Den Bosch 7th, 8 faults in jump-off but second fastest time, 5th total ranking.
In USA:
2002 NEDA Year End Dressage Champion
- 2002 USDF HOY #3
- Todd Minikus rode Navarone in a jumping clinic at Equine Affaire and commented on what a nice jumper he was.
- 2003 Grand Champion Beland Breed Show
- 2003 3 times Qualified for the Cosequin Breed Show Series Final
- 2003 Qualified for the Regional Championships in both 2nd and 3rd level dressage
- 2003 NEDA Year End Reserve Champion 2nd Level Dressage
- 2003 Several 2nd Place Prelim Jumping with rider Gretchen Anderson on challenging World Class designer courses.
- 2004 Trained at home and concentrated on the heavy breeding season.
- 2005 Competed in 4th level Dressage and 1st Prix St. George. Congrats to Colleen O'Connor on getting her first 4th level scores towards her USDF Gold Medal with Navarone.
- 2006 Competed at Prix St George 63%, 4th Place
- 2007 Competed at I-1 and first CDI. 4th place and scores in the 60's. First time competing at I-1 for both Colleen and Navarone!
- 2008 Colleen O'Connor-Dzik and Navarone will school at home their Grand Prix movements to be ready for Grand Prix in 2009.
-2009 Westbrook June Show, Intermediare II, 1st Place
-2009 UNH Grand Prix 2nd place
-2009 Centerline at Hits, Grand Prix 4th Place 58.9%
-2009 Champion ISR Oldenburg/NA Stallion Licensing and received Lifetime Licensing. Scored 8 on his jumping ability.
The only approved KWPN stallion son of the legendary Jus de Pommes, 2 time Olympic Gold medalist in Atlanta. Jus de Pomme is the only stallion who won two Golden Medals at the Olympic Games. Navarone also comes with the blood of other famous bloodlines, G. Ramiro Z, Alme, Abgar xx and Armstrong, the full brother to the Oldenburg approved stallion Rolando. The dam Terma also produced the approved son of Aram, Faram. Terma goes back to the grandsire of Rigoletto who is very famous in the Dutch breeding as a foundations sire. Navarone's dams sire Armstrong received a 9 in free jumping and 9.5 for sheer perfections. He was described as very talented in both dressage and showjumping at his approval.

Navarone's dam received the prestigous KWPN Keur predicate and jumped to 1.2m. Navarone's dam line decends from the Hanoverian dam line Ambella #4191604. Stallions approved from this line include Mongole (Hann), Engadin (Westf), Ehrensold (Westf), Cordial (Hann), Dialekt (Westf), Pakt (Westf), Americano (Hann), Grafenfels (Hann), D'Esprit (Westf), Danenkonig (Westf), Rombach (Westf), Floretto N (Westf), Diamond Magic (Westf)
Breed to Navarone for your next athletic partner!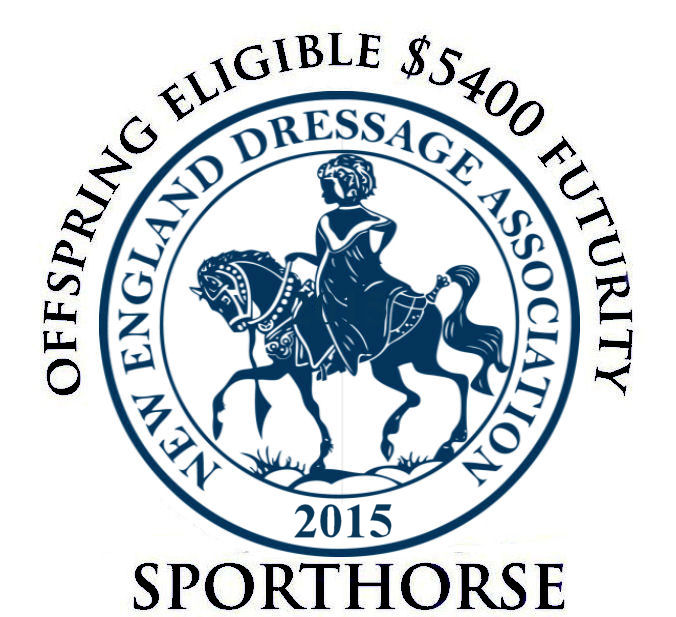 All offspring from Navarone up to the age 3 are eligible for the NEDA $5400 Futurity Prize by competing at the NEDA Fall Breed Show in their age class. The New England Dressage Association (NEDA) Fall Festival USDF Breed Show offers breeders and owners a total of $11,400.00 in prize money through our Breeder Sweepstakes, Born in American and Stallion Futurity Purses. The total Purse Money is distributed as follows: $1,250 Cash Awards in Qualifying Classes ~ $5,400 New England Sport Horse Breeder's Futurity $2,400 Born in America Awards ~ $2,100 NEDA Breeders Sweepstakes ~ $300 Three Year Old Prospect Award. More information can be found on the Futurity page at the NEDA Fall Show site.