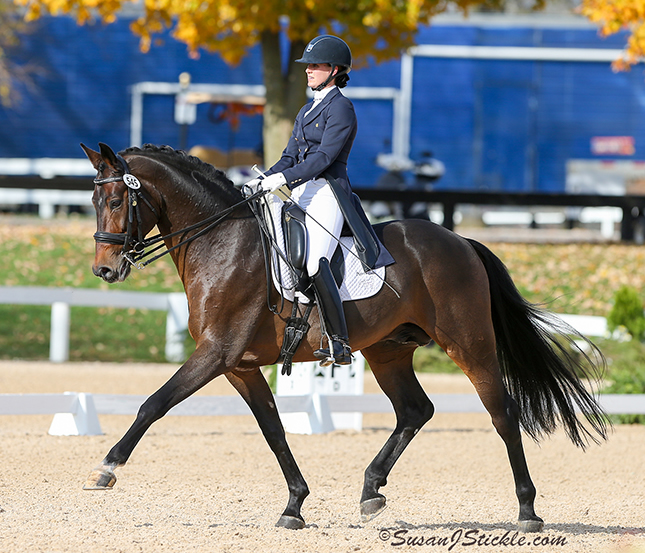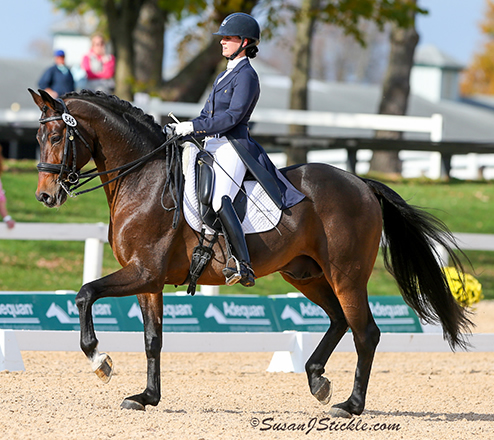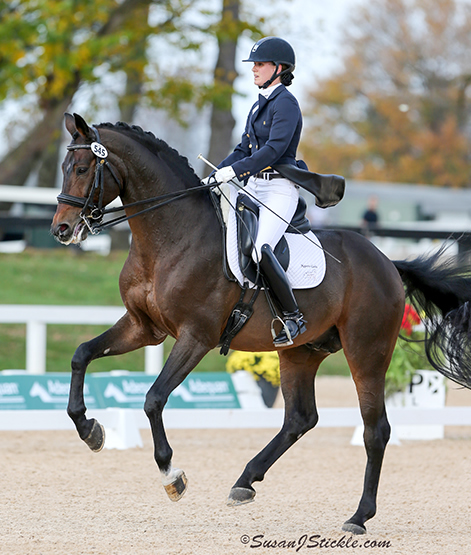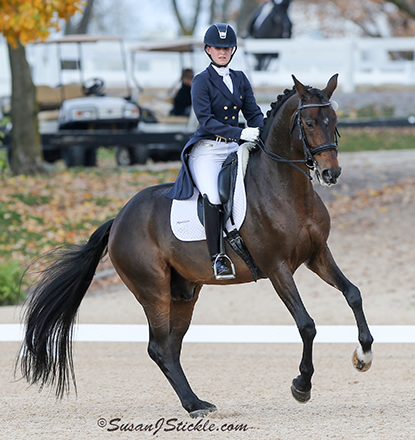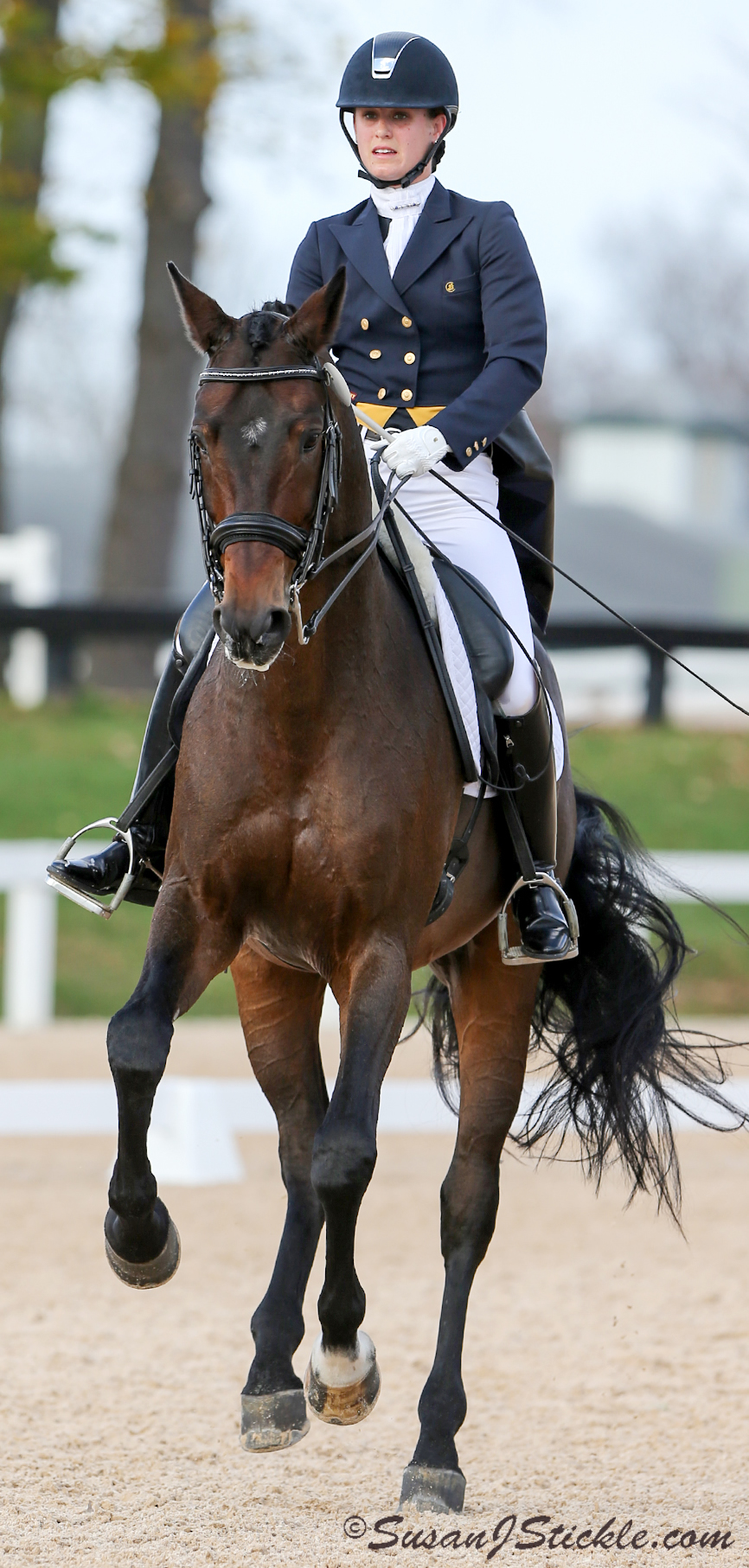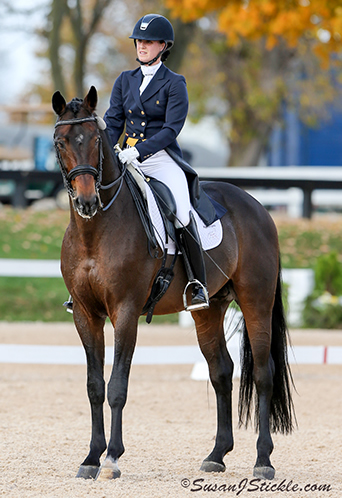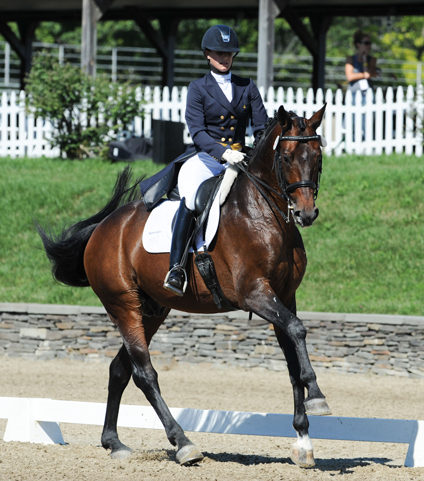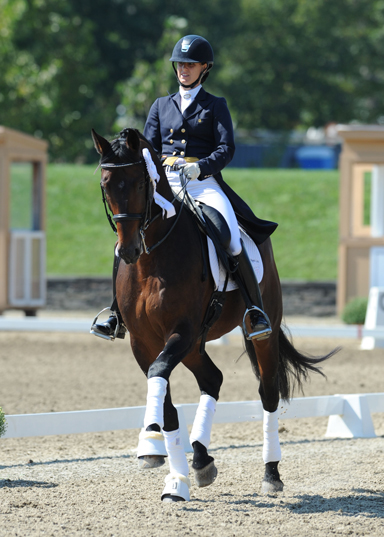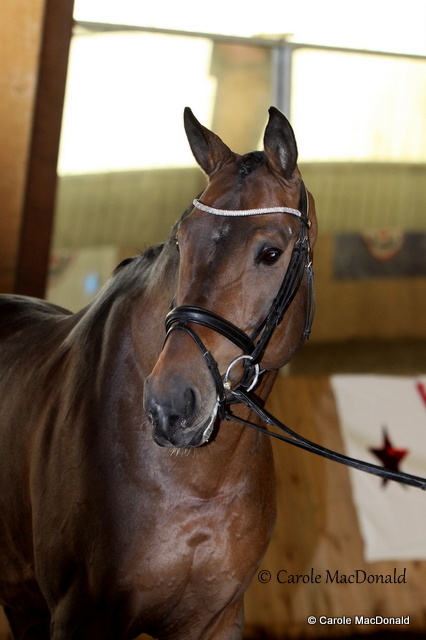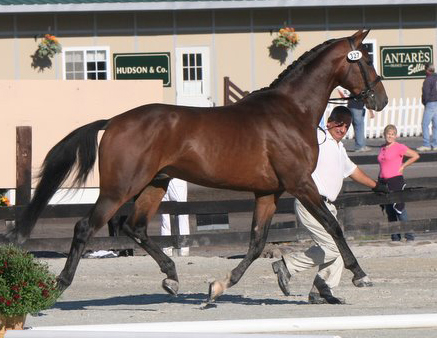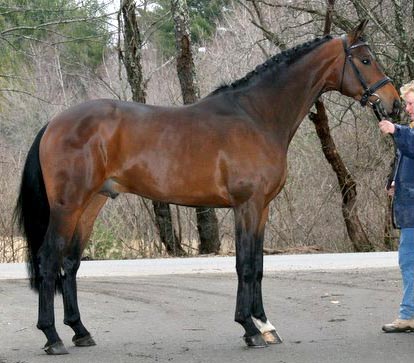 Approved: Hanoverian, OLD GOV, ISR/OLD, BWP, RPSI, Canadian Warmblood and Canadian Sporthorse, Dutch and Thoroughbred mares bred to Schroeder get Register A KWPN papers. KWPN-PROK, Scoping and Sport requirements approved. Westphalian for Westphalian or Rhinelander mares and American Rhineland Studbook.
Studbook Number: DE 431 310117404
2004 Bay 17-0 hands

Fresh semen $1750 LFG, EVA Negative. Collection Fee $350 (includes disposable shipping box) + fedex shipping (approx $25-$50). First collection included in stud fee! Should be all you need! Discounts for return Majestic Gaits clients, early booking and quality mares.

Fresh Breeding Contract MS Word
Fresh Breeding Contract PDF
Fresh Breeding Contract Fillable PDF
Frozen semen special. $500 off the stud fee. LFG. 2 doses shipped each time.

Frozen Breeding Contract MS Word
Frozen Breeding Contract PDF
Frozen Breeding Contract Fillable PDF
2017 Qualified for Regional Championships
2017 1st Place Grand Prix Centerline Events 65.65%
2017 1st Place Intermediate II Centerline Events 67.237%
2016 FEI Grand Prix scores to 64.7%
2016 Qualified for National Championships FEI Intermediare II.
2016 Rode their first Grand Prix!!!!
2016 Qualified for Regional Finals for FEI Intermediate II.
2016 Centerline Hits 2nd Place Intermediare II 64.9%
2016 FEI Intermediare II First qualifying score for Regional Championships
2015 Bluegrass FEI Intermediare I 2nd place 69%
2015 Dressage at Devon CDI 5th Place Intermediare I
2015 Invited to National Championships Novemer 5.
2015 Region 8 FEI Intermediare I Open 4th place.
2015 First FEI CDI NEDA Fall PSG 68%.
2015 FEI Intermediare A GMA 1st Place
2015 FEI Intermediare I GMHA 1st place
2014 Sire of NEDA Futurity Champion
2014 Qualified for FEI PSG and I-1 Championships
2014 2nd place FEI Intermediare I Mystic
2014 1st place FEI PSG Mystic
2013 2nd place FEI PSG 67.1% Kentucky Bluegrass
2013 3rd place National Championships 4th Open 67.25%
2013 First FEI PSG 66% 3rd place NEDA Fall Festival
2013 Regional 4th Level Champion!!! NEDA Fall Festival
2013 Centerline @ Saugerties 76.236% 1st Place
2013 Westbrook Dressage 66.5 % 1st Place
2013 New FEI Rider Mary Bahniuk Lauritsen
2013 Winter training with FEI Rider Cindi Wylie
2012 Mystic Dressage Show Level 4-1, 4th place
2011 King Oak 1st Place Dressage Level 3-2
2011 Westbrook Dressage Level 3, 2nd place
2011 Mystic Dressage Level 3, 2nd place
2010 Qualified for FEI 6 year old National Championships
Finished 11th in the Nation!
2008 #4 USDF 4 year old Material Horse of the Year
2008 #1 USDF Hanoverian stallion in hand
Schroeder is a superior FEI Grand Prix dressage stallion approved Hannoverian stallion and passed his 70 day test in Germay in 2007. He has a super character(rated 9), powerful movement, he also jumped well. He has proven that in the show ring already going Grand Prix for the first time this year!
His offspring have his super character/trainability, modern type, uphill build, leggy, good topline, pretty head and powerful fancy gaits! Check out the offspring link.
Schroeder's sire Sandro Hit was Winner of 1999 6 year old Dressage World Championships and German Bundeschampionate. One of Sandro Hit's most famous daughters was Poetin (Sandro Hit/Brentano II) who was winner in 2003 of the World Championships for Young Dressage Horses as well as the Bundeschampionat. She was sold in 2003 for 2,500,000 Euros. Sandro Hit has the highest breeding index in Germany of 153.

Schroeder's Dam (from Hanoverian Dam line Pia), SPS Esmeralda was 2002 Champion mare at the Loius Wiegels Show and took 2nd place at the prestigious Ratje-Niebuhr show. From this dam line also comes the approved stallions Cyrano (Westf), Gourmet (Hann), Domfuerst (Rhld). The Grand Prix dressage stallion Warhol by Western Star is out of the mare Wegola by Wendelin, a daughter of Gotha, Esmeralda's grandmother. He is placed up to Grand Prix Level and was licensed as a two-year-old, but was never active as a breeding stallion.


Esmeralda's Mother Gute, produced Summersby 15 by Stakkato, who is successful in showjumping at 1.45m under Olympic Champion Lars Nieberg.

Grandsire Escudo I was the winner of the stallion performance test in 1994 and achieved a convincing 144.90 points in the jumping category. He also won the 6 year old Showjumping Championships in 1997. Escudo I is a son of the Celle State stallion and 1995 Stallion of the Year Espri who is known worldwide for producing outstanding jumping horses, he produced 58 Grand prix offspring (8 dressage/50 jumping) including World Cup winner E.T FRH, Enrico, World Breeding Champion Edgar, Olympian Esprit de Valdemar and in dressage German Grand Prix A team member Elvis VA, ridden by Nadine Capellmann.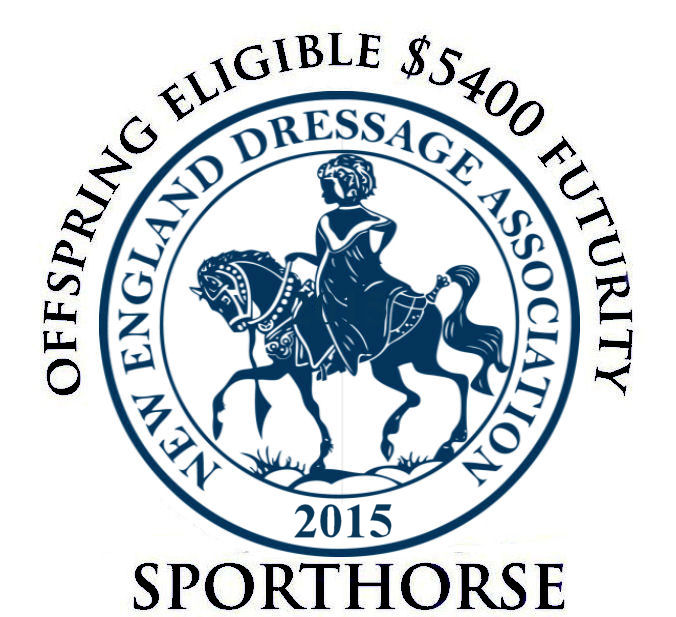 All offspring from Schroeder up to the age 3 are eligible for the NEDA $5400 Futurity Prize by entering the NEDA Fall Breed Show in their age class. The New England Dressage Association (NEDA) Fall Festival USDF Breed Show offers breeders and owners a total of $11,400.00 in prize money through our Breeder Sweepstakes, Born in American and Stallion Futurity Purses. The total Purse Money is distributed as follows: $1,250 Cash Awards in Qualifying Classes ~ $5,400 New England Sport Horse Breeder's Futurity $2,400 Born in America Awards ~ $2,100 NEDA Breeders Sweepstakes ~ $300 Three Year Old Prospect Award.

Only offspring of stallions donated to the NEDA Stallion Auction are eligible to win a part of the $5,400.00 Stallion Futurity Purse. Offspring must compete in their age appropriate Sporthorse Prospect Qualifying Class on Thursday, September 18th for their scores to be entered into purse eligibility. The Qualifying Class Scores determine Futurity Placing. Prizes are awarded in the Breed ring on Friday. Horses/Representative must be present at the awards ceremonies to receive Cash Awards. More information can be found on the Futurity page at the NEDA Fall Show site.

Follow Schroeder on his Face Book Page. Updates on offspring welcome to post!