Gercordia MG 10-20-13, measuring at 16-0 hands as a 2 year old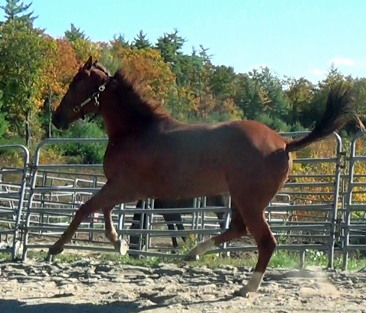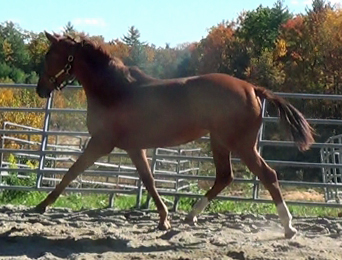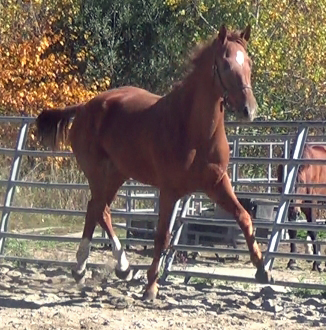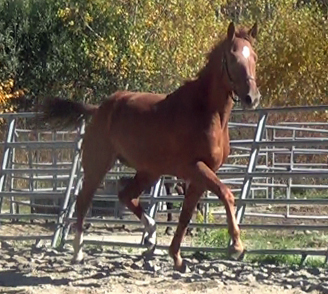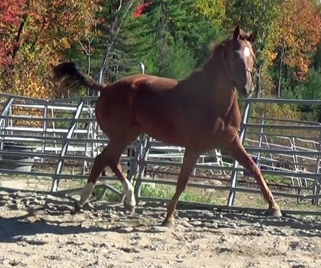 Video 10-20-13

Gercordia MG (Farrington x Marlon) 7-22-13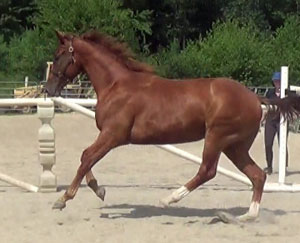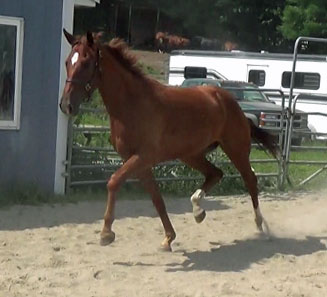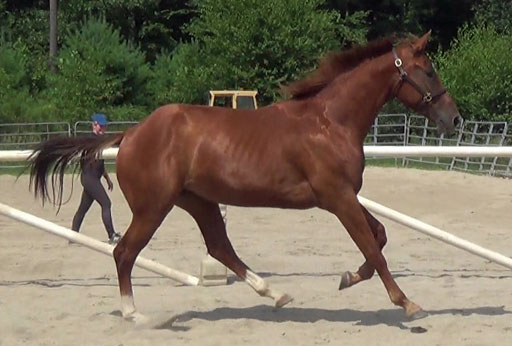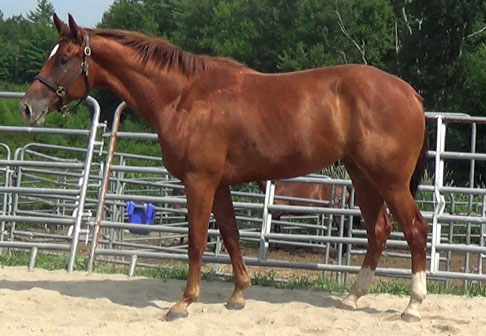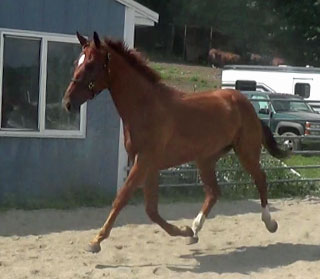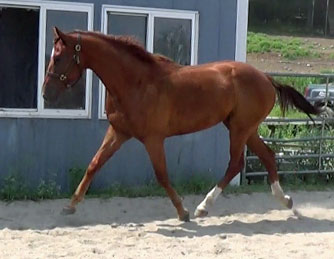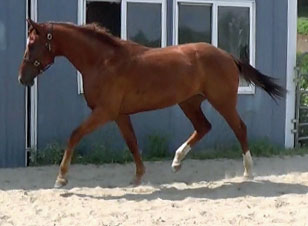 Video 7-22-13

Gercordia MG (Farrington x Marlon) taking a break from the breed show at home 6-8-13.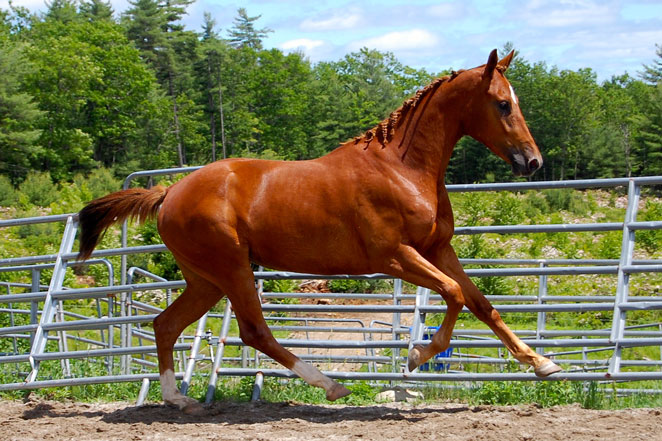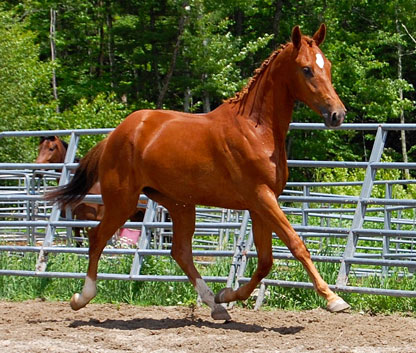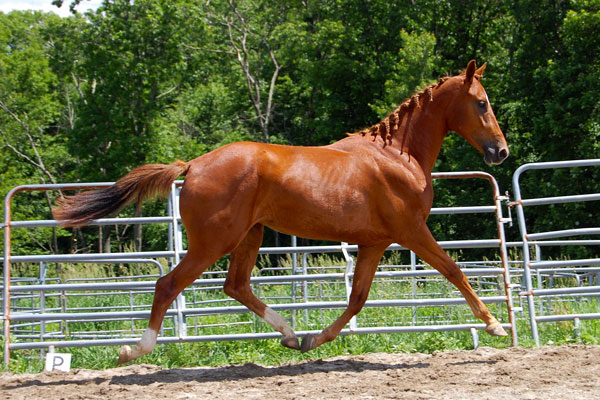 Gercordia MG 1-12-13 playing in the snow. Reminds me of her sire Farrington Keur
Now measuring 15-2 at 1 year 9 months old. Should mature around 16-2/3. She has an
engine on her for sure!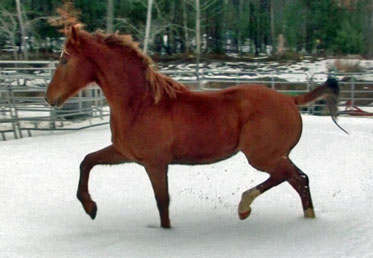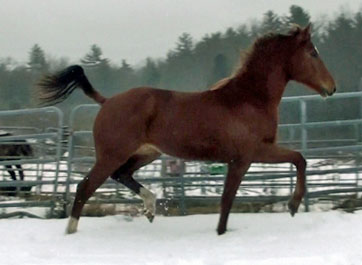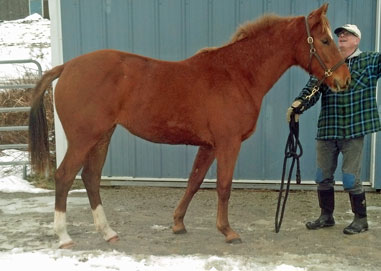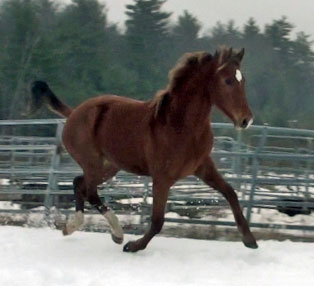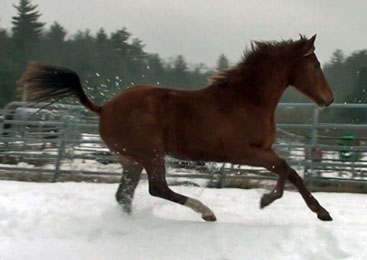 Gercordia MG as a yearling at the Ten broeck breed Show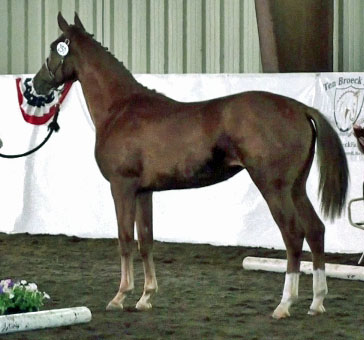 Photo by Carole MacDonald

Pictures 7-21-12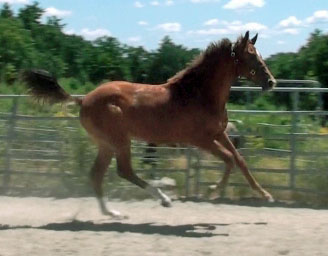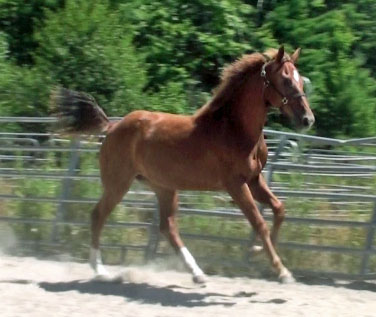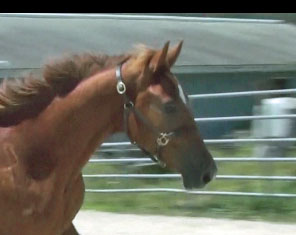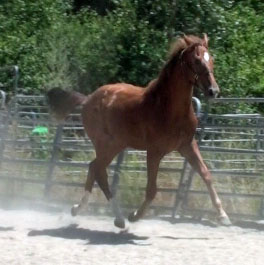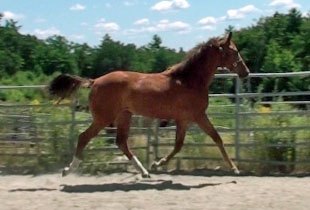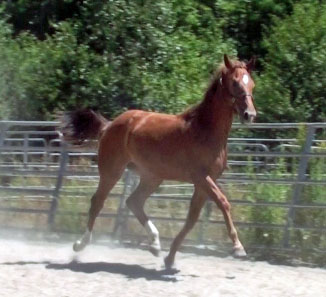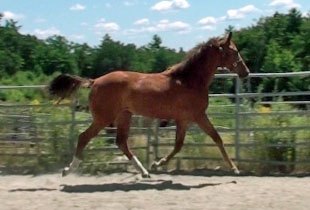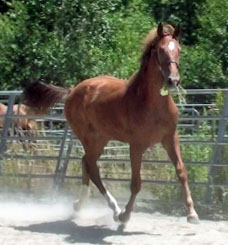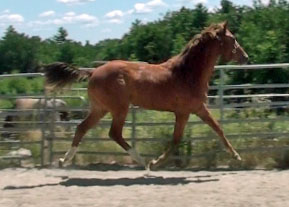 Free Movement 7-21-12

Gercordia MG 8-29-11 (4 months old)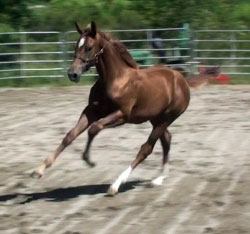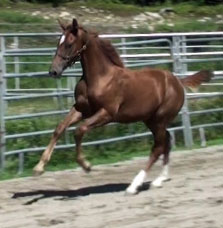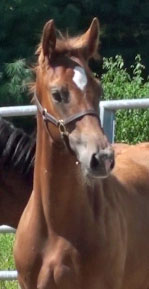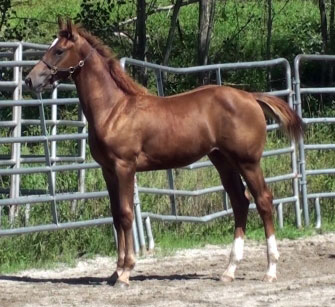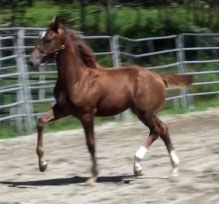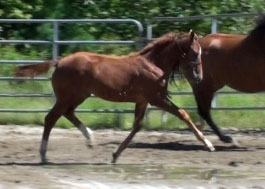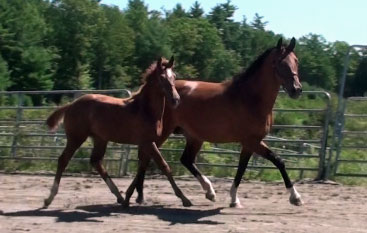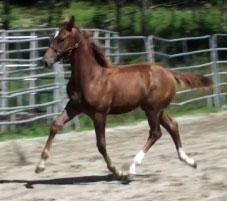 Gercordia MG 8-1-11 (3.5 months old)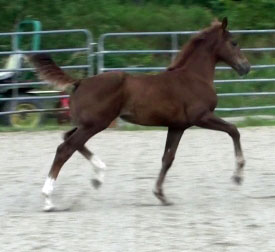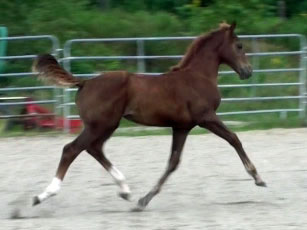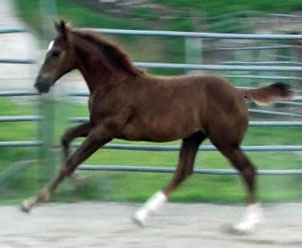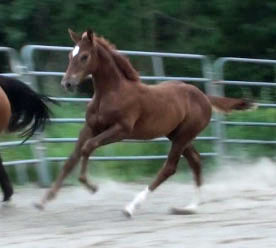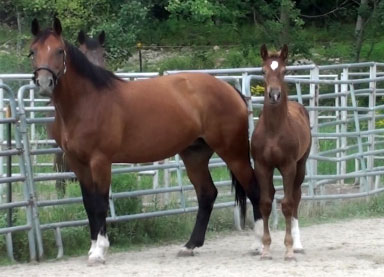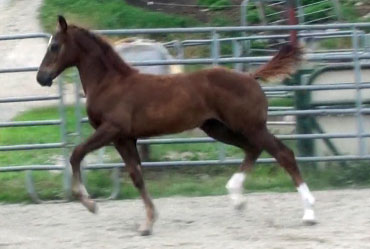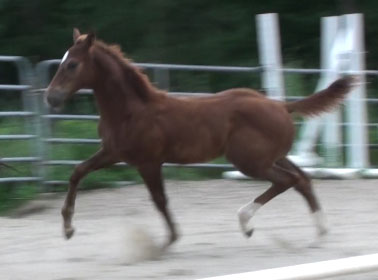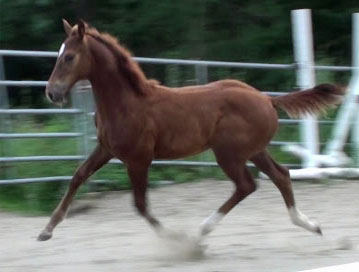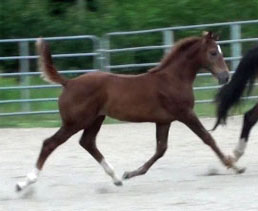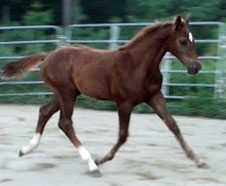 Gercordia MG at 2 weeks old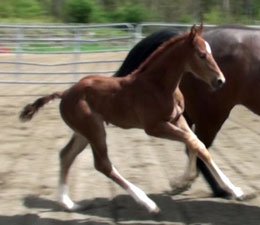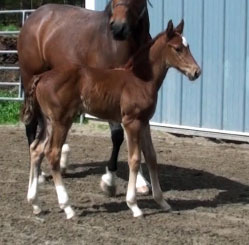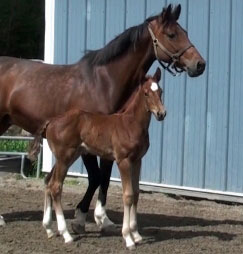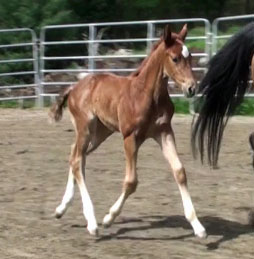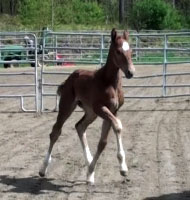 SOLD Congrats to Caroline Robbins (VT)

2013 Ten Broeck Breed Show I 2nd Place, 2 year old Fillies.
2012 Ten Broeck Breed Show II 1st Place Yearling Fillies
2012 USDF KWPN #4 Horse of the Year 74.1%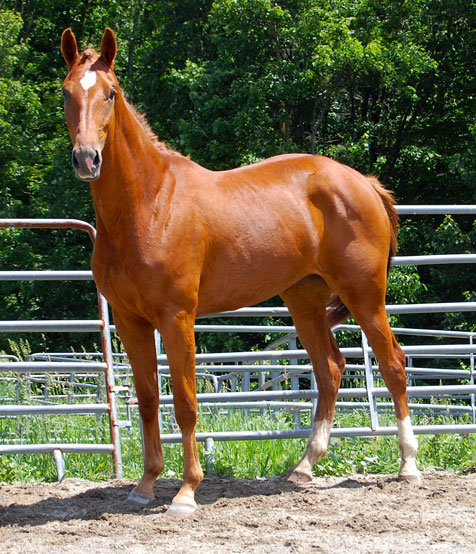 Gercordia MG (Farrington x Marlon x Acord II) Chestnut KWPN filly born April 20, 2011
This fabulous filly is bred to perform or future breeding. She is a powerful big mover with a sweet personality. She is by the well known Keur sire Farrington proven to produce Grand Prix Dressage horses with great characters! She is no different, athletic and super sweet and easy to work with. Beautiful movement with lots of action and power just like her sire Farrington. Her dam Tercordia Keur Elite is from the famous Holsteiner Stamm 1907 mare line. A book is being written in Holland about famous mare lines and Tercordia will be in it! This gal will carry on the tradition. Tercordia produced the #1 Jumper KWPN Filly in North America in 2010. This incredibly athletic filly is bred from top international proven bloodlines to perform or a super foundation breeding line to add to your program. Will be a top sporthorse, she is sweet, willing and a fantastic mover! She has an engine which you need in a top dressage prospect!