Florette MG Champion Broodmare, Champion Mare,
Mature Horse Champion UMASS Breed Show 8-1-15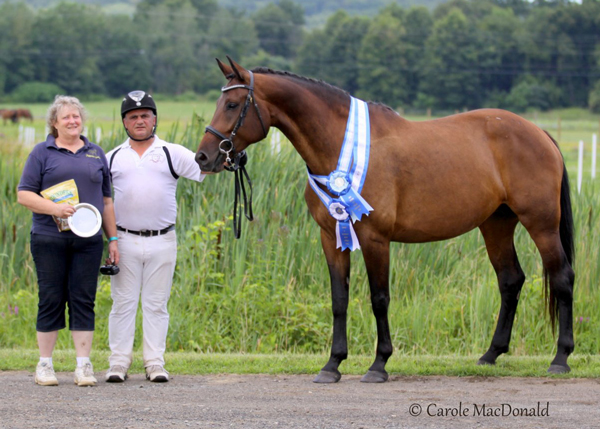 2015 NEDA Reserve Champion YEA 78.15%
2015 USDF KWPN-NA #2 National Bred Mare 76.975%
2015 Approved Hanoverian Breeding
2015 UMASS USDF Breed Show, Bred Mare Champion, Mare Champion, Mature Horse Champion
2012 #9 USDF Horse of the Year 76.9%
2012 2-Year old Filly Champion and Champion Filly, Ten Broeck Breed Show II
2010 FIRST PREMIUM dressage filly KWPN Keuring
Motherline of the famous stallion Goodtimes!
Florette MG (Schroeder x Silvano N x Flemmingh) born May 3, 2010.
Florette MG green stick fractured her right fron cannon bone as a yearling. She has healed and sound but has some bend limitations in her fetlock from scar tissue that we decided not to put her under saddle and offer her only as a brood mare.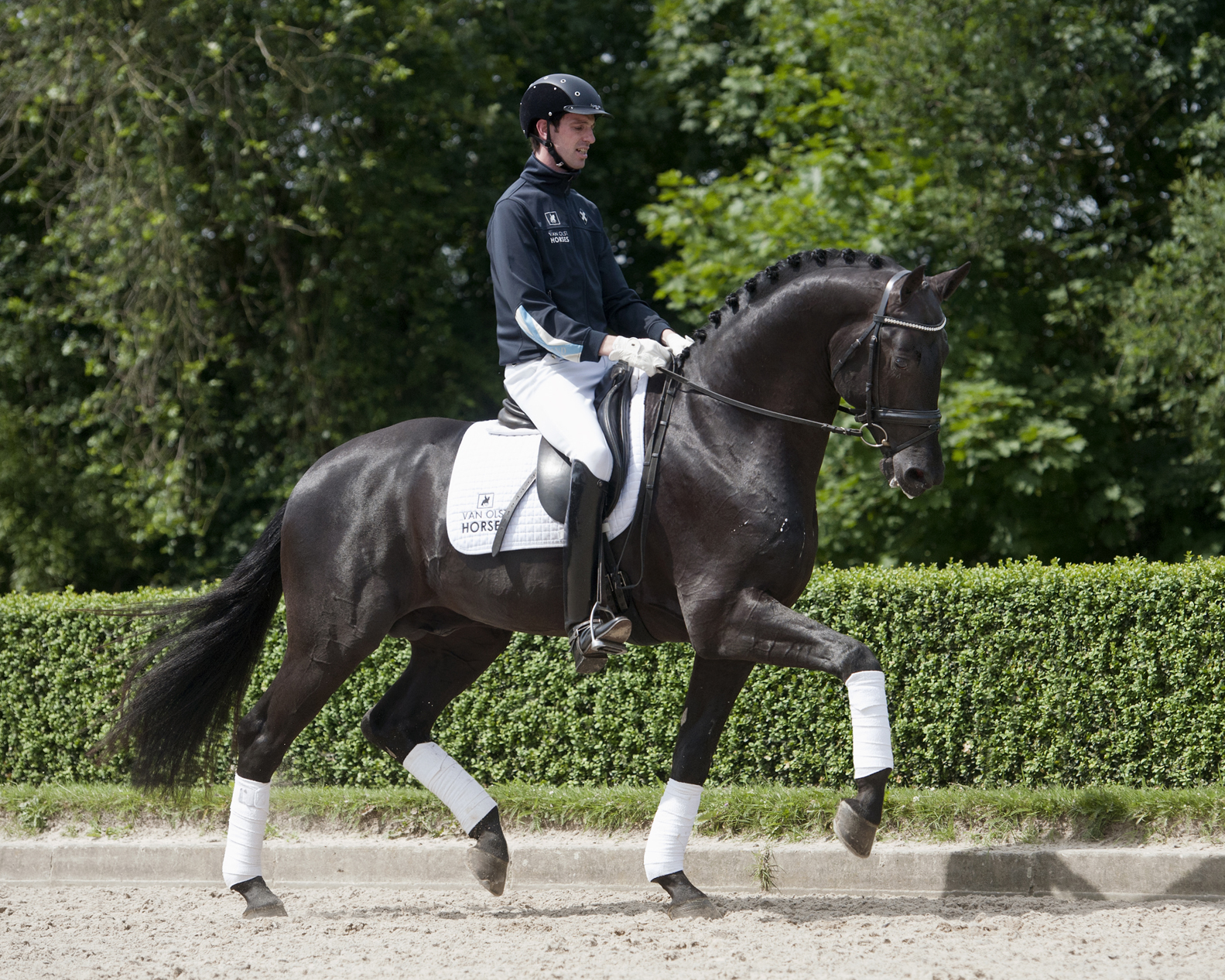 Glamourdale (Lord Leatherdale - Negro)
In foal to the champion black stallion Glamourdale (Lord Leatherdale x Negro)!
Due May 5, 2017 Presale available to this fantastic dressage pedigree $8,000 or buy the Mare and Foal for a super package deal of $17,000!
Foal pedigre:

Glamourdale


Champion Stallion Licensing, Reserve Champion Stallion Test
Lord Leatherdale
FEI Dressage
Lord Loxley I
FEI Dressage

Lord Sinclair I

SPS Weltlady
SPS Fairless P

Ferragamo

SPS Alma
Thuja
PREF

Negro PREF
FEI Dressage

Olympic Ferro GP Dressage

Fewrie

KEUR PREF PREST
Jasmijn KEUR PREF
Ahorn GP Jumping

Clementine

Florette MG
Champion Mare!
Schroeder
FEI Grand Prix Dressage
Sandro Hit WORLD YH Champion

Sandro Song

Loretta ELITE
SPS Esmeralda
Escudo I WORLD YH Champion

Gute

Torette R
ELITE
Silvano N FEI Grand Prix Dressage


Silvester

SPS Tropica
Lorette R ELITE PREF
Flemmingh PREF
Dorette ELITE Sport (Dressage)