Frauloma MG 8-27-11, Yearling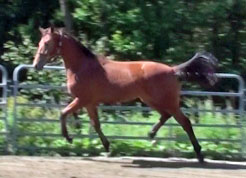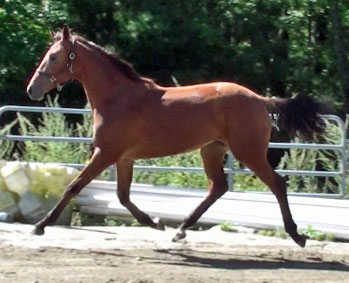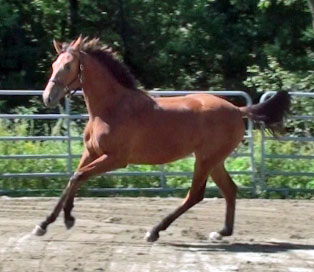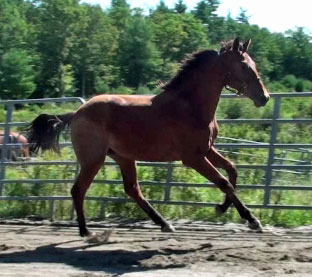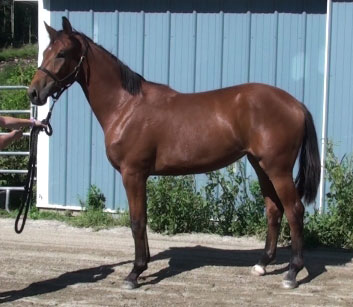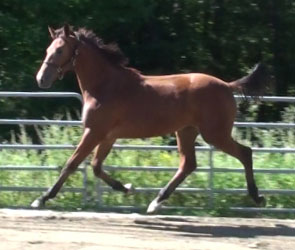 Frauloma MG as a yearling 5/27/11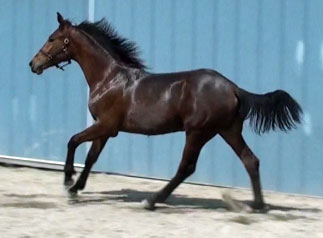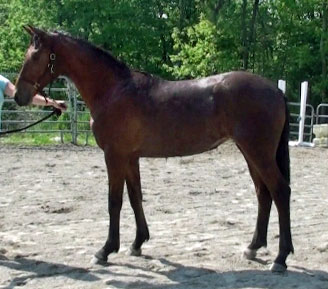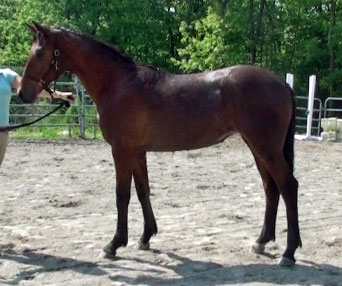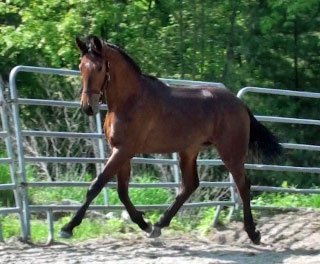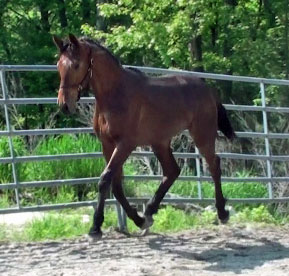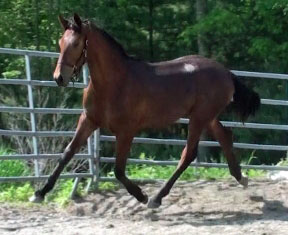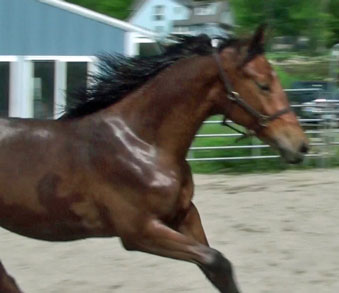 Foal Pictures.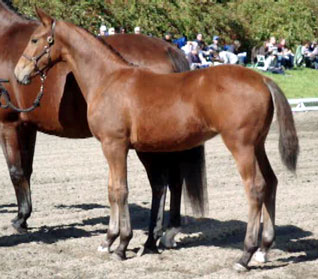 Frauloma MG as a yearling 5/27/11

Frauloma MG at the Bear Spot Freestyle October 2010!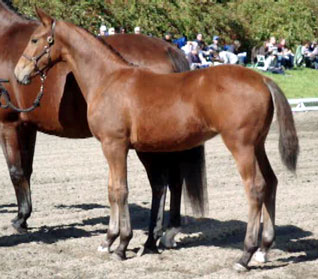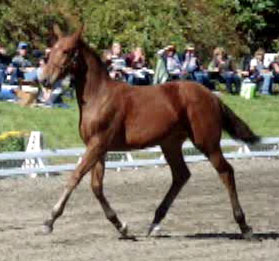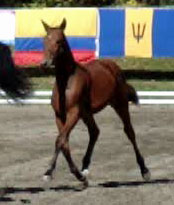 Video of Frauloma MG and her dam Uloma MG at the Bear Spot Freestyle! Comments by Kathy Connelly

Frauloma MG at the 2010 Keuring September 10.
First Premium, First in dressage class and High Point dressage foal!!!!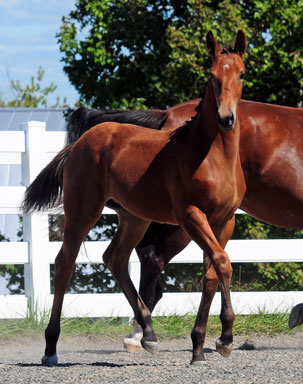 above photos by Unbridled Photography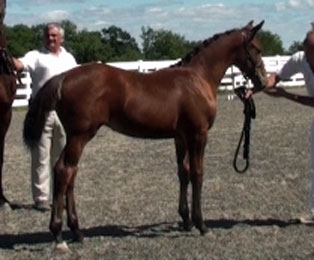 Frauloma MG Video at the 2010 Keuring September 10.

Frauloma MG at the Foal Expo August 8, 2010, Photo by Carole MacDonald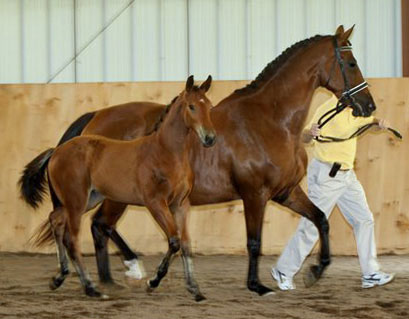 Frauloma MG video at the Foal Expo August 8, 2010

At 5 weeks old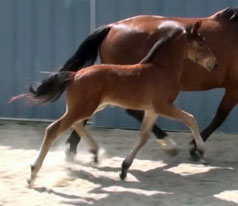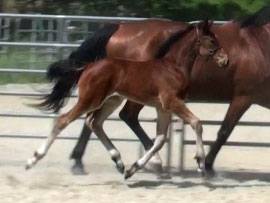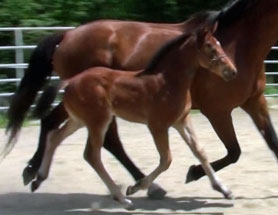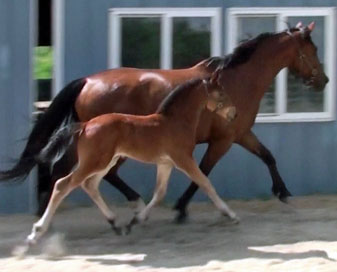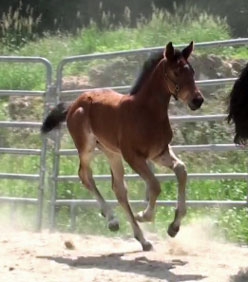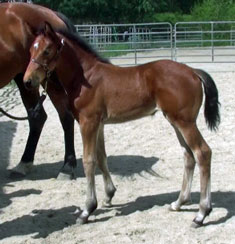 At 5 weeks old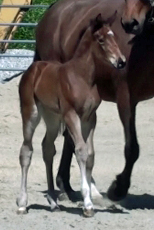 2011: Reserve Champion USDF HOY!!!!
2011: 1st Place Yearling Filly, Highest score of the show 84.6%, High score KWPN and Qualified for series championships.
2010: SITE Champion High Score KWPN Dressage Filly 2010 KWPN Dutch Warmblood Keuring! 1st Premium, 1st in Class!!!!
Frauloma MG(Schroeder x Farrington x Goodtimes) 2010 KWPN Dutch Warmblood filly Born April 29. She is a big moving powerful first premium high point filly who is already following in her mother and father's footsteps! She turns heads at shows and cleans up! This fabulous filly comes from the famous LOMA mare line where many top sporthorses, approved stallions and breeding mares come from in Holland. A top dressage prospect!
Frauloma MG's dam Uloma MG (Farrington x Goodtimes x Dreamstreet) was named the #1 Keur Elite mare in the nation at the KWPN-NA keurings. She also received her sport predicate in dressage and is easy to ride and show!
From this motherline comes the approved KWPN stallions Furore (Ahorn), Hattrick (Ahorn), Tenerife VDL (Raphael), Whister (Holland), Simon Bolivar, Troostwyk, Tristan, Bourbon, Mural, Hallreck, Graaf and Kigali (Wolfgang). Also from this line approved stallions AES: Neapolitan (Lucky Boy xx), Westfalen Al Dente (Aldato), CH: Grandriver (Ahorn) , NRPS/AES Rodrigo (Indorado), NRPS/AES Quasimodo Z (Quidam de Revel), Zangersheide J.Liberato and Liberato II Z (Libero H), Swedish Jeopardy (Edison), Zangersheide Omen (Carthago), AES Voyeur (Tolan van T Riethof), KWPN-NA Jaguar (Nimmerdor), and SBS Osto M (Narcos II), This mareline is known all over the world.
Frauloma MG's sire Schroeder comes from the World Champions Sandro Hit and Escudo I. Schroeder himself was #1 Champion USDF Hanoverian Stallion Horse of the Year. In 2010 he went to the FEI Young Horse National Championships for 6 year olds with a young new rider!
Frauloma MG is bred from champion lines and to perform and also super breeding for the future. If your looking for a top prospect or to add to your breeding program, she is for you! Check out the comments at the Bear Spot Freestyle from Kathy Connelly when she was a foal! She'll be ready for some ground work the end of the year. Take her out to the breed shows and continue to clean up!!! For Sale $20,000.